I recently spent a few days in Detroit and was surprised by how much I loved the city. I made a list of all the things I recommend doing when visiting Motor City. Keep in mind that I skipped all the actual car-related activities because I don't care about car manufacturing.
Stay Downtown
Downtown is by far the most revitalized part of the city, so to maximize a short trip, I recommend staying in a central location. For one half of my visit, I stayed at a chic boutique hotel called The Siren downtown, and for the second, I stayed in an Airbnb a 10–minute walk away.
Third Man Records
441 W Canfield St, Detroit, MI 48201
Jack White started a record label called Third Man Records and a few record stores in the process. Not only are these spots super cool to look at, but you can also peer into the place where the records are made. If you visit the Detroit location, you can also visit the nearby chic stores Nest and Filson.
The Guardian Building
500 Griswold St #1600, Detroit, MI 48226
This financial building has some of the coolest interiors around. A mix of Aztec designs and Art Deco, you can't help but look up until your neck hurts. Be aware that a portion of it closes at 6 pm, so plan your visit accordingly.
Rose's Fine Food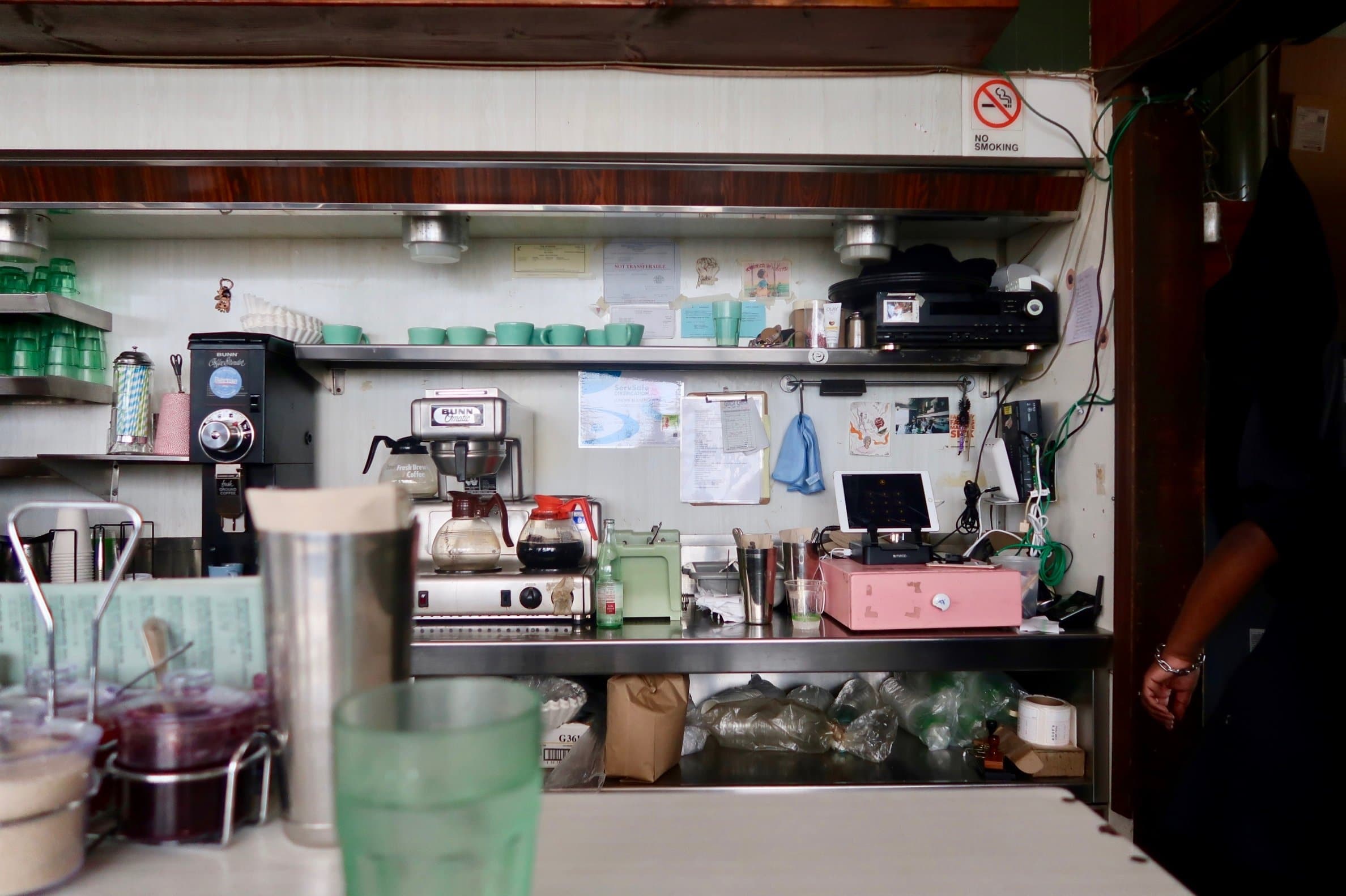 10551 E Jefferson Ave, Detroit, MI 48214
This little joint is a little out of the way and can be busy around brunch, but the food and service are delightful and the diner decor is super cute.
Cafe D'Mongos Speakeasy
1439 Griswold St, Detroit, MI 48226
This spot was right near The Siren and looked like the hottest ticket on the block. The live music, decor, and ambiance made it easy to understand why it was so busy. The bar at The Siren was a good plan B if you can't get a table at D'Mongos. Detroit is known for Motown, so if you can't visit the Motown Museum, be sure to catch some live music if you can.
The Detroit Zoo
8450 W 10 Mile Rd, Royal Oak, MI 48067
This was a little out of the way, but I know their head of IT, so it made the visit extra special. The Detroit Zoo not only had really cool animals and exhibits, but they are a leader in animal rescues and practices that put the animal welfare first. Give yourself plenty of time for this attraction and wear comfy shoes.
Detroit Vegan Soul
8029 Agnes St, Detroit, MI 48214
This diner has two locations in the city and is black-owned and operated. Get the hush puppies to share and order guilt-free comfort soul food to refuel before your next adventure.
Pie-Sci Pizza
5163 Trumbull Ave, Detroit, MI 48208
Detroit-style pizza is a must. It's rectangular thick-crust golden crispy goodness with amazing toppings. Pie-Sci had super inventive flavour pairings and had a vegan option, but a lot of their pies could be made vegan on request.
Detroit Institute of Art
5200 Woodward Ave, Detroit, MI 48202
I love browsing art museums and this is a great option if you catch a rainy day. Keep in mind the museum is closed on Mondays.
Little Caesars Arena
2645 Woodward Ave, Detroit, MI 48201
Detroit is full of city pride which comes alive during sports games especially. Between the Pistons, Red Wings, and the Tigers, you can catch a few different sports either at the Comerica Stadium or the Little Caesars Arena.