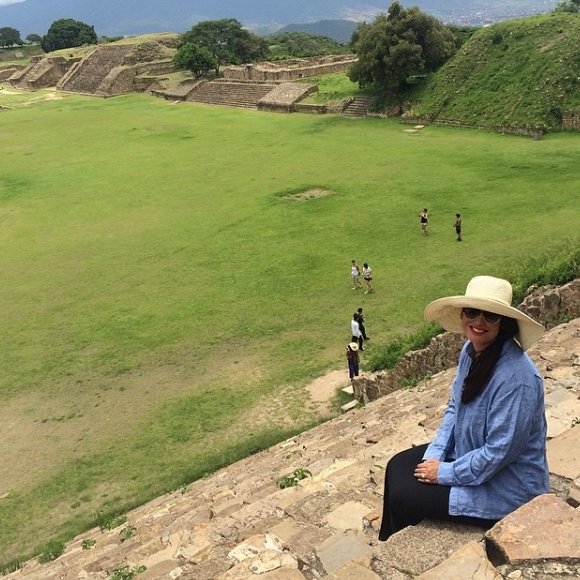 Meet Jade Rivera, she's a West Coast gal living in Oakland, CA. For over ten years, Jade has made educating marginalized, neurodivergent children her mission. She draws on her compassion as well as her personal and professional experience to help children understand who they are and how they learn. Then she translates that to the parents and professionals that care for them. For several years, she led a micro-school in Oakland where she provided a unique and engaging learning environment that quirky children adored. She is a proud GHF Ambassador, and author of Micro-Schools: Creating Personalized Learning on a Budget.
Jade is also the founder of the Build Your Micro-School Summer Institute. A three-month distance learning course designed to empower people to create small schools for their communities. You can learn more about her work at www.jadeannrivera.com.
Q.

How often do you travel?
A. We tend to average about once a month if the travel includes an airplane ride, and twice a month if we're driving to Northern California wine country, or Santa Monica, CA. In the past six months, we've gone to Washington State, Canada, NOLA, Sonoma, Palm Springs/Joshua Tree. This month we're going to Austin, TX, and Spain!
Whenever we can, my husband and I try to combine travel for business and pleasure. He's a translator and works remotely, which is great. My work is 50 percent remote. I travel for conferences, and workshops so we tend to stretch those events out a couple days so we can explore whatever area we're in.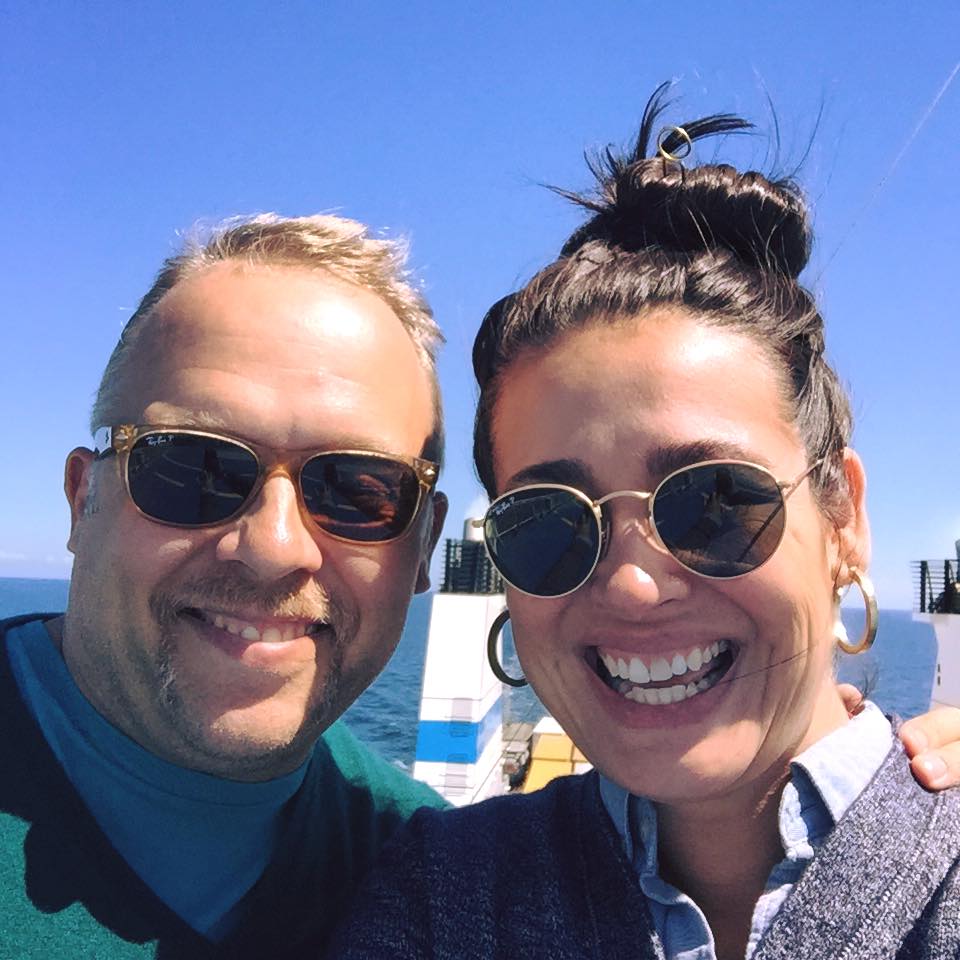 Q. How do you plan a trip?
A. We've had our Spain plan since summer. My husband checks online regularly to catch sales on flights. If he finds something too good to miss, we buy it! This is how our Spain trip came to be. So in one way, we're impulsive and also not, if that makes any sense. For smaller, in-country trips I'd say that we tend to plan things at least a month in advance. With our lives, we have to. We both love to work so if we don't plan something we'll just stay at home working all the time and wonder why our lives are so dull!
like to bring something brand new to wear. I tend to experiment with my look on the road.
Q. How do you pack for a trip?
A. I tend to begin packing the night or day before. I begin by gathering the things I will need but don't use daily. I always have a travel toiletries bag at the ready. That saves me a lot of time. I get samples of my perfume at the cosmetic store so I don't have to bring my heavy full-size bottle.
I pack for both myself and my husband. So I'll lay the clothes I intend to pack for him out on the bed for him to quickly approve before they go into the bag. I roll my clothes. I was a reluctant adopter of this packing method, but it works! I always bring at least one dressy outfit and shoes along with a bathing suit, you never know!
Traveling means I'm always learning, which is one of my top values in life.
I love to pack and unpack both my husband and myself. It's how I transition my mindset from home to travel and back again, it grounds me. My husband is in charge of making sure we pre-check in time to get good seats, reserve the rental car, etc.
I like to bring something brand new to wear. I tend to experiment with my look on the road. I always bring some sort of moisturizing spray on the plane like Caudalie Beauty Elixir or Heritage Rosewater and Glycerin spray. But I don't use them in my seat! That would be rude. My skin tends to get very dry when I travel. So I bring moisturizing sheet masks and other moisturizing products. 
Q. How do you think traveling impacts your life?
A. I love it! Traveling means I'm always learning, which is one of my top values in life. I think experiencing all of these things with my husband makes our bond stronger. Logistically it can be difficult trying to see local friends between trips and maintaining a healthy diet and exercise regimen. Although, I'm getting better at both of those things.
---
Capsule Conversations is a Q&A series featuring women who love travel as much as me. The goal of this series is to showcase the tips and travel habits of women from different places and hopefully share inspiration along the way. Want to be featured? Email me at hello@staging-capsulesuitcase.kinsta.cloud.