In case you hadn't noticed, I'm as pale as the moon. In the right light, I'm basically luminescent and NOT in the "oh-she-glows" way. But that's okay. I'd rather be pale and sun safe than red, hurting, and at risk for skin cancer.
When you're sun-sensitive like me, you understand pretty quickly that not all sunscreens are equal. Here's my roundup of the best sunscreens on the market for Summer 2021. They're a must-have on any summer packing list.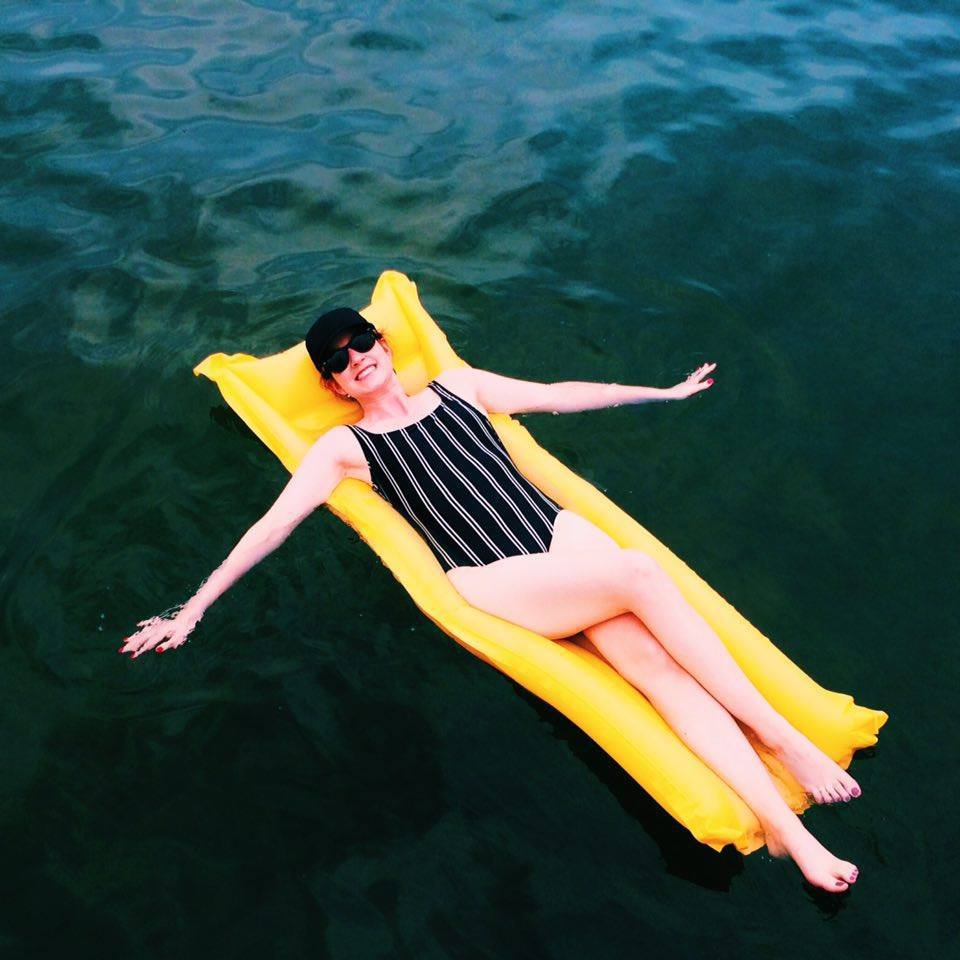 The internet seems to love this sunscreen because of its properties as a moisturizer. If you want your sunscreen to be working more than one job, Drunk Elephant's sunscreen promises smooth skin and anti-aging effects. Beware if you have darker skin though since a physical sunscreen containing 20% zinc is likely to be a bit white.
Trust the Japanese to come up with one of my favourite sunscreens ever. Being pale is desirable in a lot of Asian countries, so cosmetic companies have developed some pretty great SPF-packed products. I love this one because of how it makes my skin feel. It makes for a pretty great primer under other makeup and the zinc acts as a mattifying layer but again, maybe not great on darker skin tones.

If you're looking for a budget choice that is readily available at your local drugstore, Aveeno makes a good physical sunscreen for sensitive skins. The ingredients are natural and free of harsh chemicals. My theory is that if it's safe for a baby, it's good for me.
Technically this is a moisturizer first, rather than a straight-up sunscreen. However, if you're mostly using sunscreen daily on your face, chest, and shoulders (as you should), then a moisturizer with SPF might be the best option for you! I love Kiehl's products in general. They smell great, feel great, and they are great for all skin types. This one blends in well with all skin tones because it contains a chemical sun barrier rather than a physical one. So far I've been promoting physical sunscreens, containing zinc because I feel safer about them than formulas using Octinoxate, which is a well-known chemical sunscreen ingredient. However, you can avoid that white mask look that zinc often creates.
Glossier, the hip millennial beauty brand Instagram bloggers love, just launched a sunscreen they're touting as the best sunscreen to build into your skincare and beauty routine. I have yet to try it, but what's best about it is that it is totally clear and gel-like. It does contain some chemicals because you can't get a physical barrier without using zinc. However, instead, you avoid the thick, hard to blend white sunscreen. Get $10 off this product with this code!
The internet loves this sunscreen and some reviews compared it to Shiseido at a kinder price point. If you're looking for something for acne-prone skin, this one has got great reviews from users with this particular concern.
Wondering if the sunscreen you already bought is chemical-free? Check the ewg.org's website.
For active people, this sunblock is supposed to be water and sweat-resistant, which is hard to find in a sunscreen that is free of biologically harmful chemicals like avobenzone, oxybenzone, parabens, and phthalates. Looking for reef-safe options too? Read this article on how to pick sunscreen that is good for the environment.
The internet loves this sunscreen. It's formulated without chemicals and is designed as a beauty product rather than just a sunscreen. It has a light tint and rosehip oil and is made without fragrance. I'm not sure what "Farm-to-Face" means, but Coola has a good reputation with natural beauty fans.
This French-girl favourite was designed for sensitive skin and has a great texture. Not a purely natural sunscreen, it's still made without fragrance and parabens. You get pretty good bang for your buck for a higher-end drugstore.
Sonrei specializes in innovative sunscreen products that are clean, mineral, but not the traditional thick white sunscreen that comes with cheaper mineral sunscreens. Sonrei Clearly Zinq Sunscreen is a premium, environmentally-conscious sunscreen providing broad spectrum UVA/UVB protection for all skin types and pigments in the form of a mineral gel.
I'm a big fan of Mad Hippie because they are super clean and transparent about their ingredients. They don't sacrifice the quality of the ingredients for big marketing claims, and instead deliver solid products every time. Although environmentally controversial, I do prefer spray sunscreens for my body because there's just so much surface to cover and reapplying frequently means a lot of time spent rubbing in sunscreen. Mad Hippie's spray sunscreen is packaged in an aluminum spray canister with an innovative design that avoids the use of chemical propellants found in aerosol cans and instead uses compressed air to propel the sunscreen from the can when the button is pushed.
Enjoy the sun! Just remember to seek out shade at peak hours and slather on the 'screen.
Happy Travels xox