Father's Day is around the corner! I also consider this a prime opportunity to share some of my favourite travel and tech accessories that would make a great gift for the men in your life.
I'm actually pretty good at picking gifts for guys. Why? Because I really like the objects and designs typically marketed towards men. I also think most gendered distinctions in accessories are total BS, so there's that. Typically, the best gifts are well-made, useful, and include an element of surprise or luxury. For example, I love an item that is "too extravagant" for them to buy themselves, or something they didn't know existed that solves a specific problem.
Another reason I enjoy picking Father's Day gifts is because my father and I actually have similar taste. We see eye-to-eye on a lot of things from fashion to camping gear. He also inherits most of my technology when I upgrade, so I know exactly what model phone and laptop he's currently using.
Need more gift inspiration? Check out my Christmas guides from 2019, 2018, and 2016.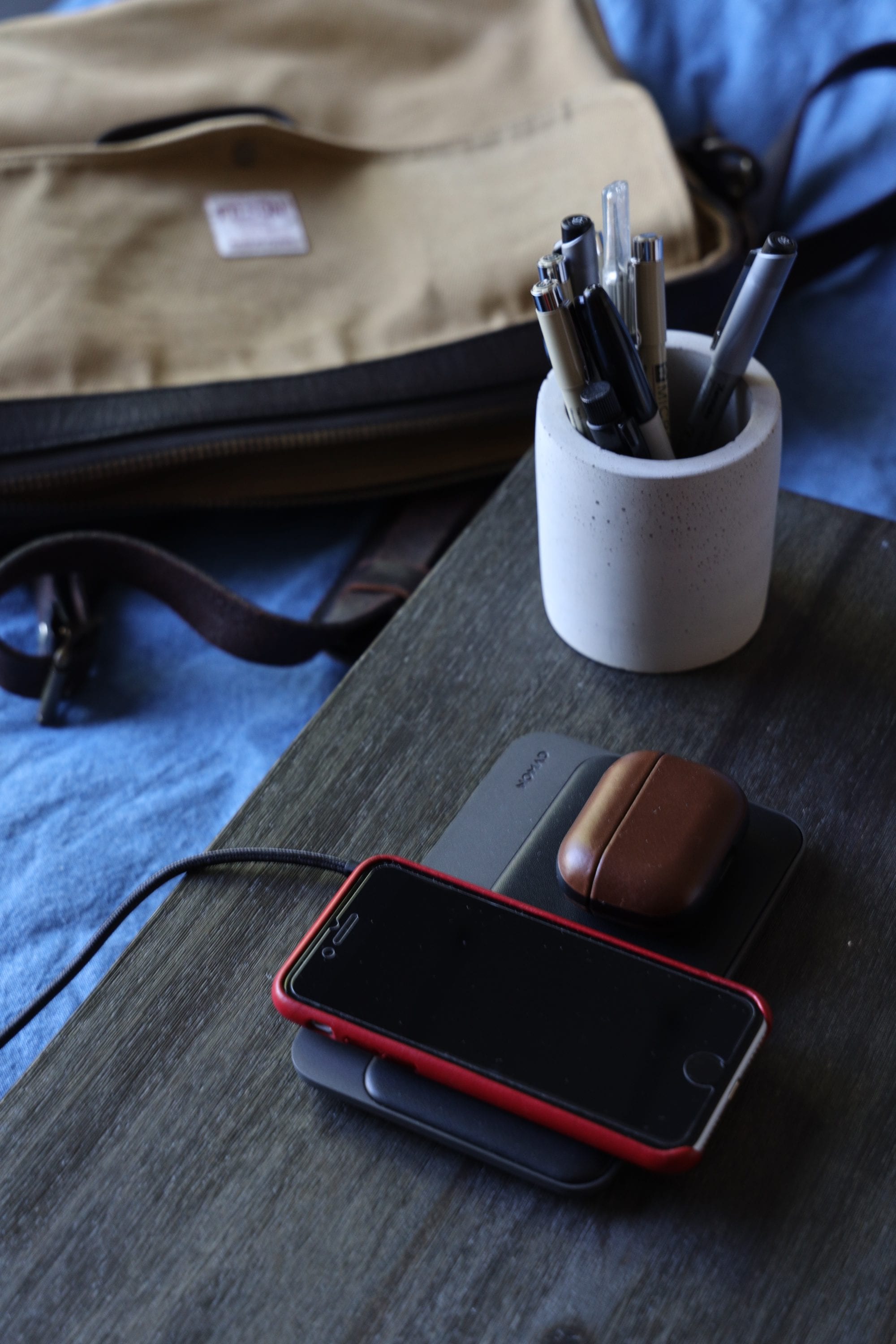 How to pick a good gift for Father's Day

Gift giving is a very personal activity. While mainly focused on the recipient, a gift can say a lot about the giver and about the relationship. This doesn't mean it has to be hard! I've gathered a few ideas below to help you figure out the best gift to get dad (or any man in your life).
Tap into his hobbies
Think about your dad's hobbies or how he likes to spend his free time. What could you do to make those activities more comfortable, advanced, or fun? If you're lucky, a few hobbies come to mind that can inspire your purchases. If your dad is newly retired, he might be discovering a whole new set of passions and pastimes. Make sure you pay attention to your conversations in the weeks leading up to Father's Day to figure out what these new pursuits are. It could be something as niche as model train building or as general as following his favourite sports teams. How someone spends their free time points to what brings them joy and is a great place to find good gift ideas.
Introduce him to new brands
I'm a pretty avid online shopper so I'm usually first to introduce my family to new brands I discovered on social media. This includes small brands, direct-to-consumer companies or crowd-funded products. My dad is also a very good shopper though. So my "new discoveries" are sometimes old news to him! That being said, if your dad responds to brands with a story or that bring a new spin to an old need, this can be a fun way to not only get him a gift but introduce him to new brands he may continue to enjoy. It's a one-time gift and a gift that keeps on giving. And it doesn't have to be just material things. Magazine or website subscriptions can be a great option for a "gift that keeps on giving".
Solve a problem
The best gifts are the ones that make life better for your dad. Sometimes that's recommending solutions to problems he experiences frequently. For example, maybe your dad is into fixing old cars but always seems to struggle with getting grease off this hands. Why not round up a bunch of new brands of grease soap for him to try. It could also be a problem he isn't aware of. Maybe he is always tripping on the stairs to his camper. You could solve this problem by getting him a solar-powered light to affix over the door. The best part about these gifts is that every time the recipient has an "I'm so glad I have this!" moment, they'll remember you!
Upgrade his gear
Thinking about the items your dad has enjoyed and worn out could be a good place to get gift ideas. This can be tricky however if he tends to dislike change. Make sure you find out what he likes about any objects you are thinking of upgrading for him. Maybe to you his travel cooler is faded and old but to him, it's the exact size to fit in his fishing boat. He may be resistant to an upgrade that doesn't meet these particular requirements. But usually, this type of gift can be a home run. Even better if the version you get him is slightly more luxurious or upgraded to what he would have gotten for himself.
Be aware of costs
Money is always a weird topic. I have expensive taste so I am always bookmarking gifts that are on the pricier side. Until I remember that I have 5 siblings, 18 nieces and nephews, and in-laws, that is, which brings me back to more reasonable budget limits.
Treating a loved one is awesome but make sure don't stretch yourself too thin. And do your best to hide the cost or value as to not embarrass them. I know that sensible dads might even be worried you spend your money unwisely, even when they are on the receiving end of the generosity.
Take a look at my Father's Day gift ideas
A lot of these items are one sale as part of a Father's Day sale.