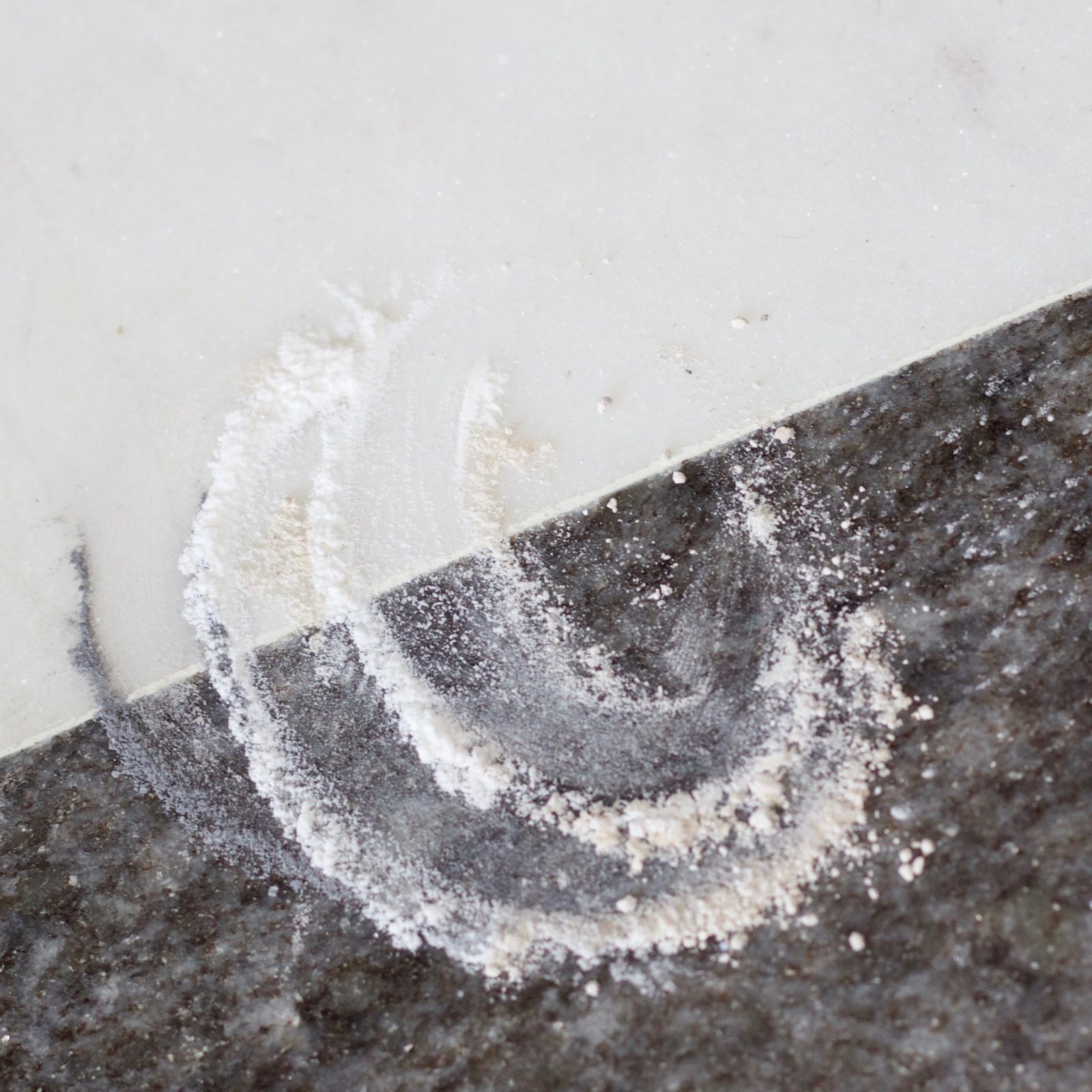 Last year, I wrote a post with tips to pack fewer toiletries while traveling, but to be honest, it's still one of the packing challenges I struggle with. Between face wash, hair products, sunscreen, serums, and toner, I just have so many liquids, no matter how tiny the bottles.
There are ways to cut down, like using more solid products and choosing products that do double-duty, but my most recent discovery is the power of POWDER!
I've rounded up my top five powder products that are effective and totally TSA friendly. For short trips, I'll sometimes pour these into small but strong plastic baggies. I label them and they lay flat, taking up almost no room. I also have old lip balm tins that I've cleaned out and filled for longer trips.
Toothpaste
Lush always amazes me with their non-liquid products. Their line of dental care includes Toothy Tabs and powder toothpaste in a ton of wacky flavors. Just wet your toothbrush, dip in the powder, and brush! It actually creates quite the foamy toothpaste once you start brushing and my teeth feel just as clean as my normal toothpaste. Just don't breathe in before you start brushing. I chose Lush because it was convenient, but there are plenty of Amazon alternatives.
Face Wash
Okay, granted, a non-liquid face wash is nothing new. Sometimes bar soap does the trick! But this charcoal powder face scrub from Origins is next level. Just pour a little powder in your hand, add water, and rub until it foams a little. Depending on how much water you add, you can either get a creamy wash or an exfoliating scrub. If you think about it, most products are made up of water with other ingredients. Why carry around (and pay for) that extra water when all you need is the other ingredients to make your own concoctions?
Dry Shampoo
For a long time, I swore by my aerosol dry shampoo, but I went through it so quickly and it was not travel-friendly since the mini bottles of my favourite brand are hard to come by. Last year, I switched to Aveda's dry shampoo, which uses a nozzle in a recycled plastic bottle instead. There was a bit of a learning curve in the application (you tilt the bottle and squeeze in small bursts), but I also discovered it doubles as a deodorant in a pinch and I'm only halfway through the bottle one year later!
Foundation
Another Aveda favourite is their dual mineral foundation. Don't get it confused with their face powder, these are different products! The powder is a great top layer, sure, but the dual mineral foundation REPLACES liquid foundation altogether. I use it after applying a moisturizer with sunscreen using a small kabuki brush. It smells great, feels super light, and has surprising coverage.
Deodorant
Nothing revolutionary here, powder deodorants have been around for a while and fragrant dusting powders since the Renaissance! If you're not prone to too much wetness, a powder deodorant can help tame smells. Lush makes a few types and Amazon also carries some. Make sure you apply it before you get dressed and that it's set before you put on your shirt. Powder deodorants can get on your clothes but at least it's easier to brush off than regular creamy white deodorants (THE WORST!).
Bonus – Sunscreen
I can go on and on about the importance of wearing SPF and I love reviewing sunscreens too. During my research, I found out about powder sunscreen, which people use to reapply their sunscreen over their makeup throughout the day. That's kind of brilliant! This is not a replacement to normal sunscreen and is only intended for your face and neck, but it's something new and interesting worth checking out. Here's a list of the top brands, courtesy of Beautyeditor.ca. Again, don't breathe in while applying.
Happy Travels xox