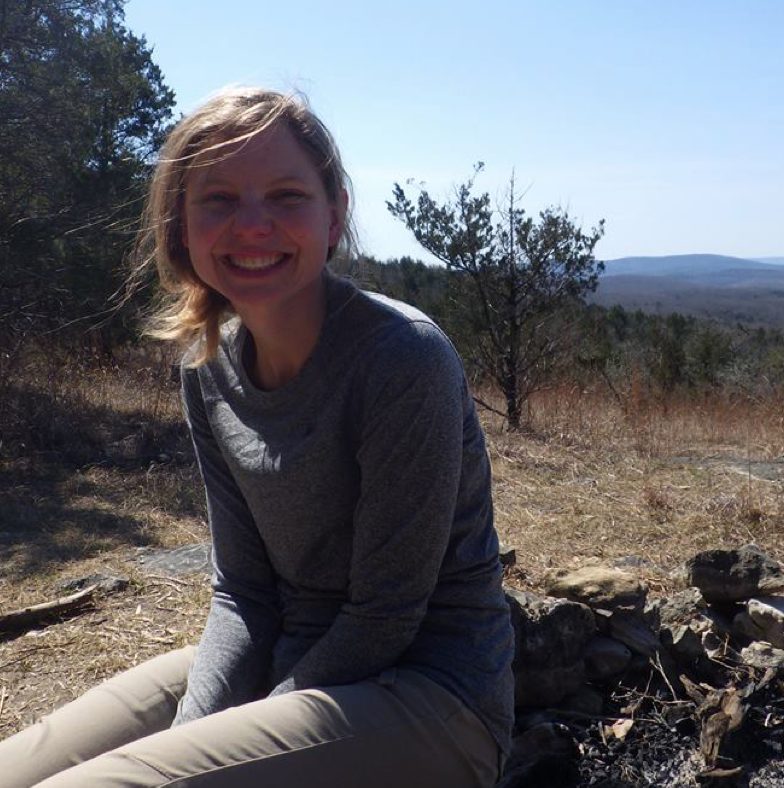 Meet Nikki from Kansas City, Missouri. Like me, she works remotely for a tech company and has the freedom to do her job from wherever she can get wifi. Although we've never met, she seems like a lot of fun. When she's not working, she's doing karaoke or trivia or playing Ultimate (a frisbee sport that is a mix between soccer and football).
I've long thought that traveling (and learning other languages) teaches a person empathy and expands their understanding of the world. I speak Spanish, and I love being able to deeply experience how other people live.
Q. Tell me more about your job.
A. The company I work for is called Gigwalk. From an end-user perspective, it's a way to make some side income by completing gigs on your smartphone. From the perspective of our clients (usually consumer packaged goods brands), it's a way to get eyes on the ground for purposes such as display audits, price checks, etc. The client can post gigs across the country, Gigwalkers can complete the gigs, and the client gets results back much quicker than if they had hired employees to travel around the nation performing these audits. I am a major fan of the gig economy – including work-completion companies like Gigwalk and our competitors, ride-sharing companies like Uber and Lyft, home-sharing companies like Airbnb (I'm a frequent host as well as a traveler), food-delivery companies like Postmates, and a bunch of other smaller companies that I keep an eye on but haven't had the opportunity to use yet.
Q. Describe your travels.
A. It varies. So far in 2017, I've only taken three short (driving) trips, but in 2016, I visited 4 foreign countries, took 4 trips to San Francisco, and visited 6 other major US cities. Some were for work, most were for pleasure, some with family, some with friends. I try to travel regularly to Canada (near Toronto) and Germany (near Frankfurt) to visit my siblings. When I make these trips, it's usually for 1-2 weeks. I recently took a couple of road trips for concerts in other cities, so those trips were only for a day or a weekend. Business trips are usually 4 days or so, although I sometimes stay longer on my own dime. Some are sporting trips, such as skiing or backpacking. This year, I'll be taking my kids to Frankfurt, as well as to LA for the second time for VidCon, which is a conference for seeing your favorite YouTubers!
Ziplining in Costa Rica
When not staying with family, I use Airbnb to find a place to stay. Except for in San Francisco… I found this amazing hostel (The Green Tortoise) through Airbnb, and now I book with them directly. I love their atmosphere and extra benefits, so I always stay there when I go to SF.
Q. How do you plan a trip?
A. I generally keep my trips pretty unplanned. Sometimes there will be a few things I definitely want to see/do, but then while at my destination, I like to visit local restaurants/bars without pre-planning. A couple things that I do like planning in advance are: 1) where can I do karaoke? and 2) can I find a team to play Ultimate with while here? 3) Is there a waterfall/ocean/ lake that I can visit? Some people love mountains, or forests, or canyons… I love the power of water.
Waterfall in Iceland
Q. How do you pack for a trip?
A. Frantically!
Carry-on measurements can be quite large these days. If you can get a personal item on (like a laptop bag) and a carry-on item, you can pack for quite a while without needing to mess with the cost/inconvenience of checking luggage.
I'm a light packer. I've traveled for 3-4 days with only my laptop bag. Some of this is surely because I don't bring a large makeup kit, and I don't dress fancy. I always bring my frisbee in case I get a chance to play Ultimate.
Q. Do you have a pre-flight ritual?
A. Assuming my flight is sometime in the morning, I usually stay up too late packing the night before, and then try/fail to get enough sleep. I grab some coffee at the airport. I try to bring some fruit to eat on the way, or trail mix in my bag, but I sometimes grab a pastry or something at the airport too. I bring my laptop and phone to work or play in the airport while awaiting my flight.
Skiing in Utah
Q. Any other killer travel tips?
A. Definitely, check out Airbnb rather than hotels. It's often cheaper, you can a wide selection of types of places you could stay, and you get a more local vibe of the town you're in.
Q. What impact does travel have on your life?
A. I've long thought that traveling (and learning other languages) teaches a person empathy and expands their understanding of the world. I speak Spanish, and I love being able to deeply experience how other people live.
---
Capsule Conversations is a Q&A series featuring women who love travel as much as me. The goal of this series is to showcase the tips and travel habits of women from different places and hopefully share inspiration along the way. Want to be featured? Email me at hello@staging-capsulesuitcase.kinsta.cloud.