Looking for travel-friendly workout and fitness equipment you can pack in a suitcase? I've got some new fitness products to share with you that all PACK FLAT!
Working out on the road is tough. Even eating healthy is a challenge, since half the fun of travel is eating way too much food! If you're a fitness buff already or you're trying to find solutions to keep up healthy habits no matter where you go, you have to plan for it.
Where to work out while travelling
If you like running outside, this is easy! You can pack running shoes and workout clothes and call it a day.
Do you like gyms? Accessing a gym can be a hassle when you're on the road, but many cities have gyms with day passes and affordable rates like YMCAs.
Or, you may be staying in a hotel that has a gym included in your room rate. In that case, pack gym clothes that you feel confident in. You may even be able to use those clothes for other outfits too!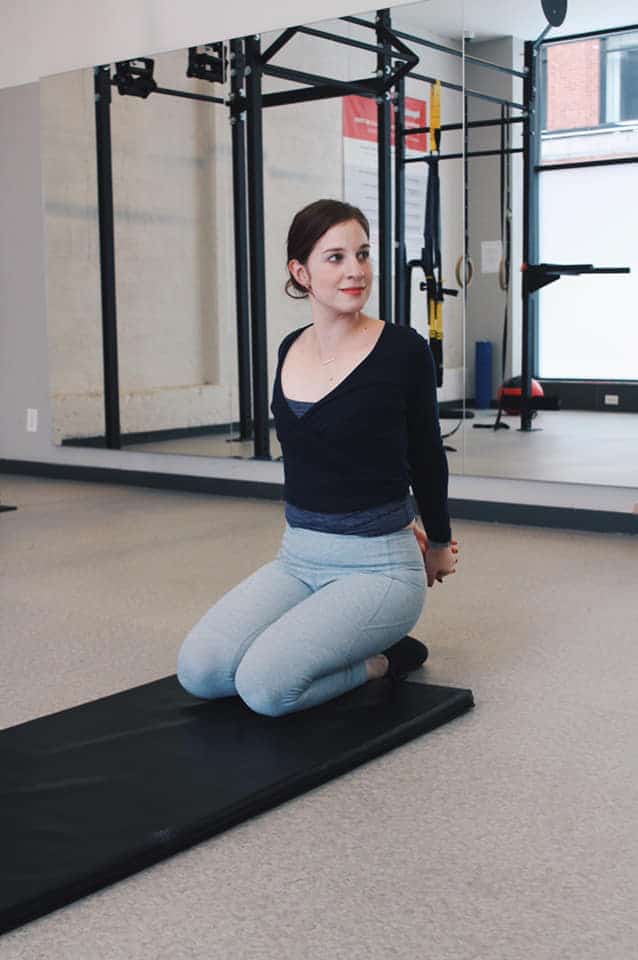 But, if you prefer something familiar and private, working out in your hotel room or AirBnb is probably your best bet. I personally prefer classes and instructors, so I like online fitness classes.
Whether you pay for them or get them off of YouTube, these are a great way to track your progress, build up the difficulty, and zone out a bit while someone else tells you what to do.
I'm not the biggest yoga fan, but I've heard Yoga With Adriene is amazing and I like Cassey Ho from Blogilates who is easy to follow and has tons of free videos. Or, try online classes at Alo Moves, a new online platform from the makers of Alo Yoga.
The best yoga or pilates mat for travel
Into yoga and body-weight-only pilates? My new favourite discovery is travel yoga mats. A crossbreed between a yoga towel and a full-on mat, these foldable thin rubber mats are so easy to pack. You can roll them up as they sell them in-store, or you can fold them like a normal towel.
Lay it out on a carpet or a wood floor and you instantly have something to give you a better grip, a softer surface, and protection from dirty surfaces.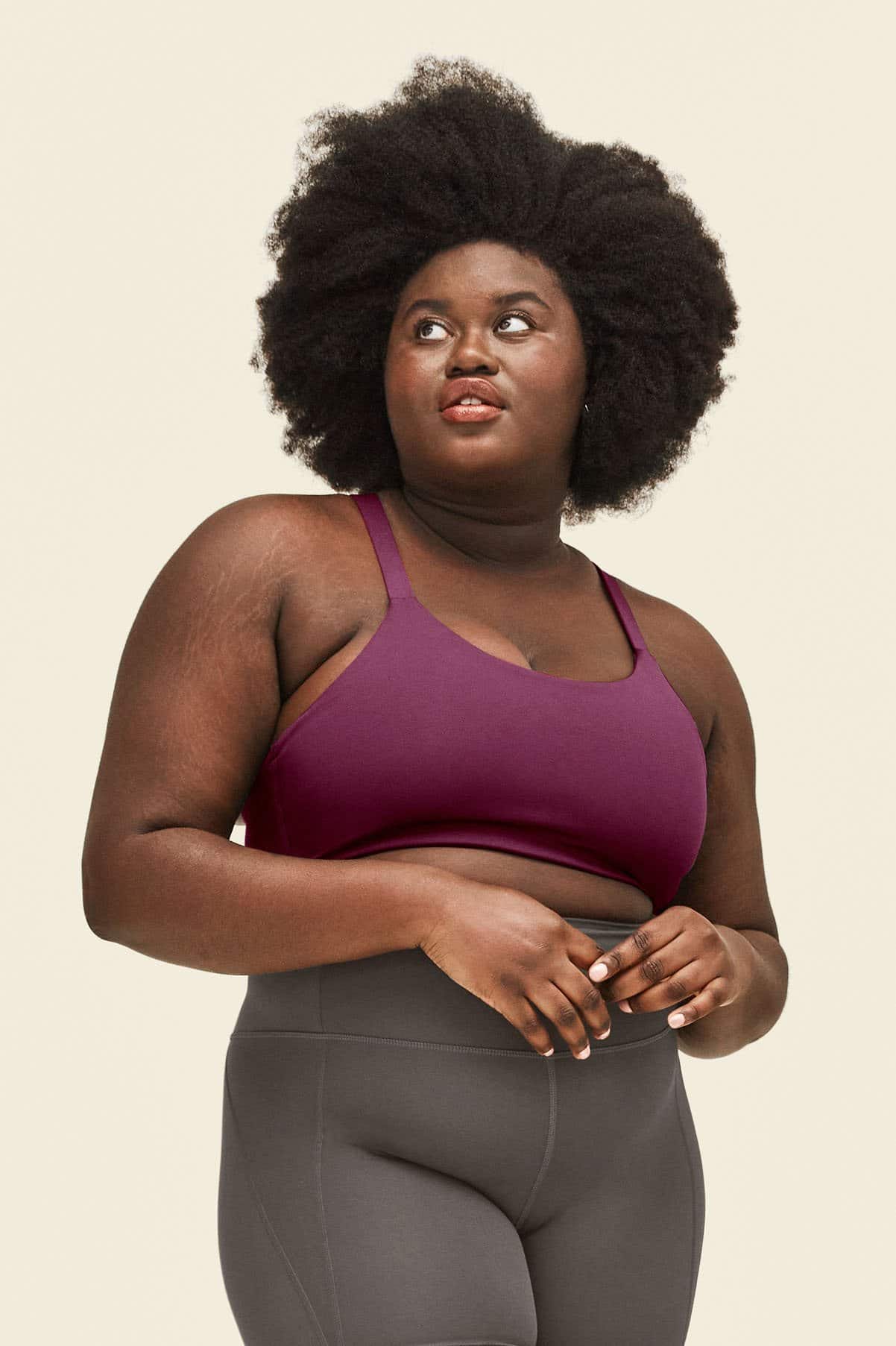 Shop Girlfriend Collective, my favourite workout wear made from recycled plastic bottles!
Size-inclusive, sustainable, and fairly priced. Get $10 off your purchase of $100+.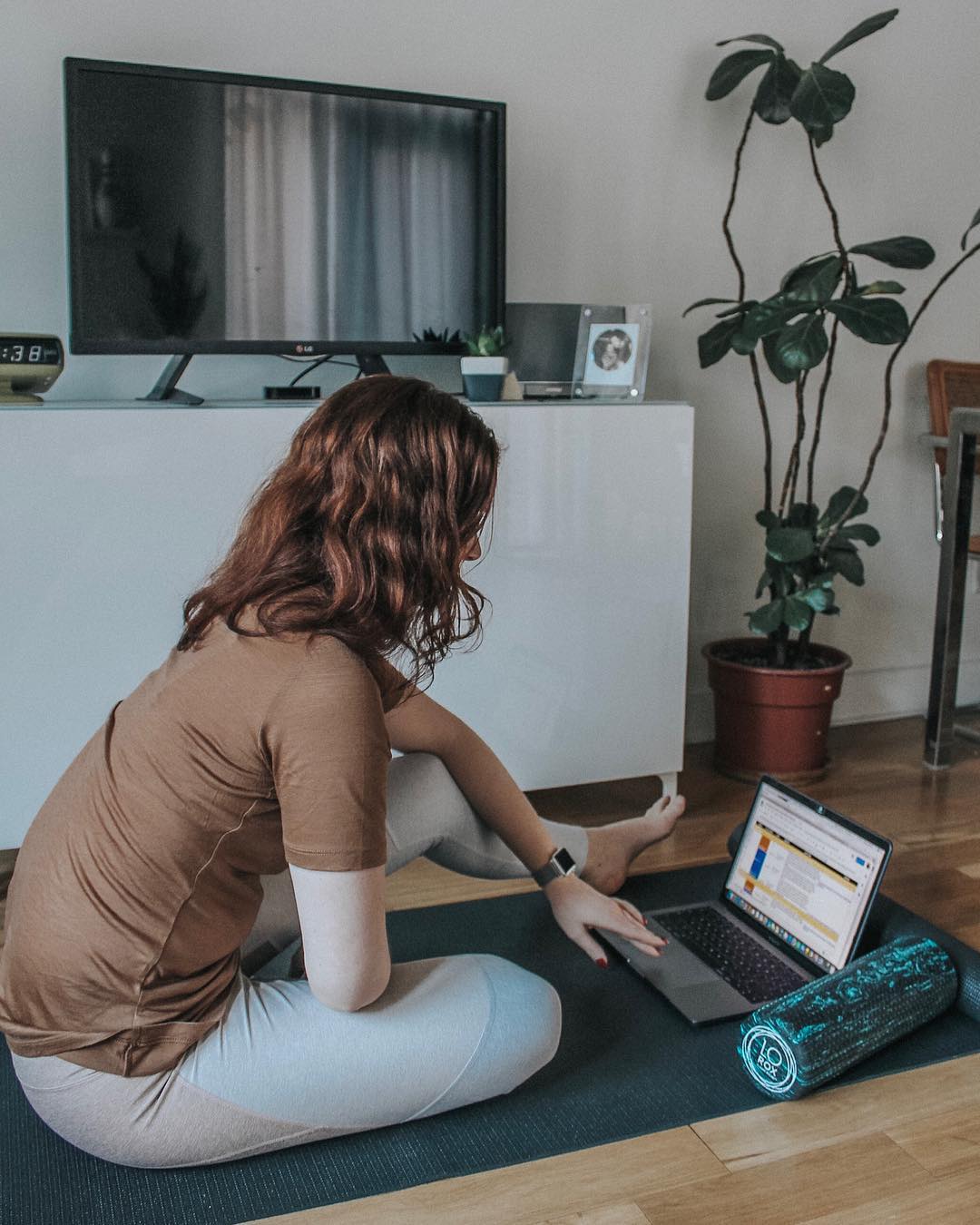 How to weight-train while travelling
I like to pack light and efficiently, so free weights are definitely off the table. However, fitness bands are an easy way to add resistance to train your muscles or make a normal workout a bit more intense. Plus, resistance bands or loops are available in a few different difficulty levels. They are also cheap!
I am currently a member of Obé Fitness. Once you get over how pastel and bubble their design is, their fitness classes are actually great. They use a lot of resistance loops that make my butt, arms, and thighs so sore, but in the best way.
Travel-friendly kettle-bell
If you're seriously into weights, you may consider a water kettle bell. These are essentially waterproof bags you can fill with water for your workouts. They pack totally flat but end up being quite heavy!
Fitness Blender is a great website with loads of free workout videos and a great interface. They have a lot of classes that include a kettle bell.
Level-up your fitness with space-saving sliders
Sliders are a piece of gym equipment that are new to me. So simple yet so deadly, these little disks allow you to target certain muscles and really work them. Obé Fitness has tons of videos that use these. They take up no space in my suitcase because they're so flat! The ones I got on Amazon are reversible, with one side for carpet surfaces and one side for smooth surfaces. These are also travel-friendly accessories I use at home!
That's it! All of these items pack totally flat and most of these are perfect for workouts that don't even require gym shoes.
Happy Travels xox