Hola Miami! I just got back from a quick business trip to Florida and I wanted to share what I packed, along with a few modifications I recommend if you're going there for leisure rather than business like me.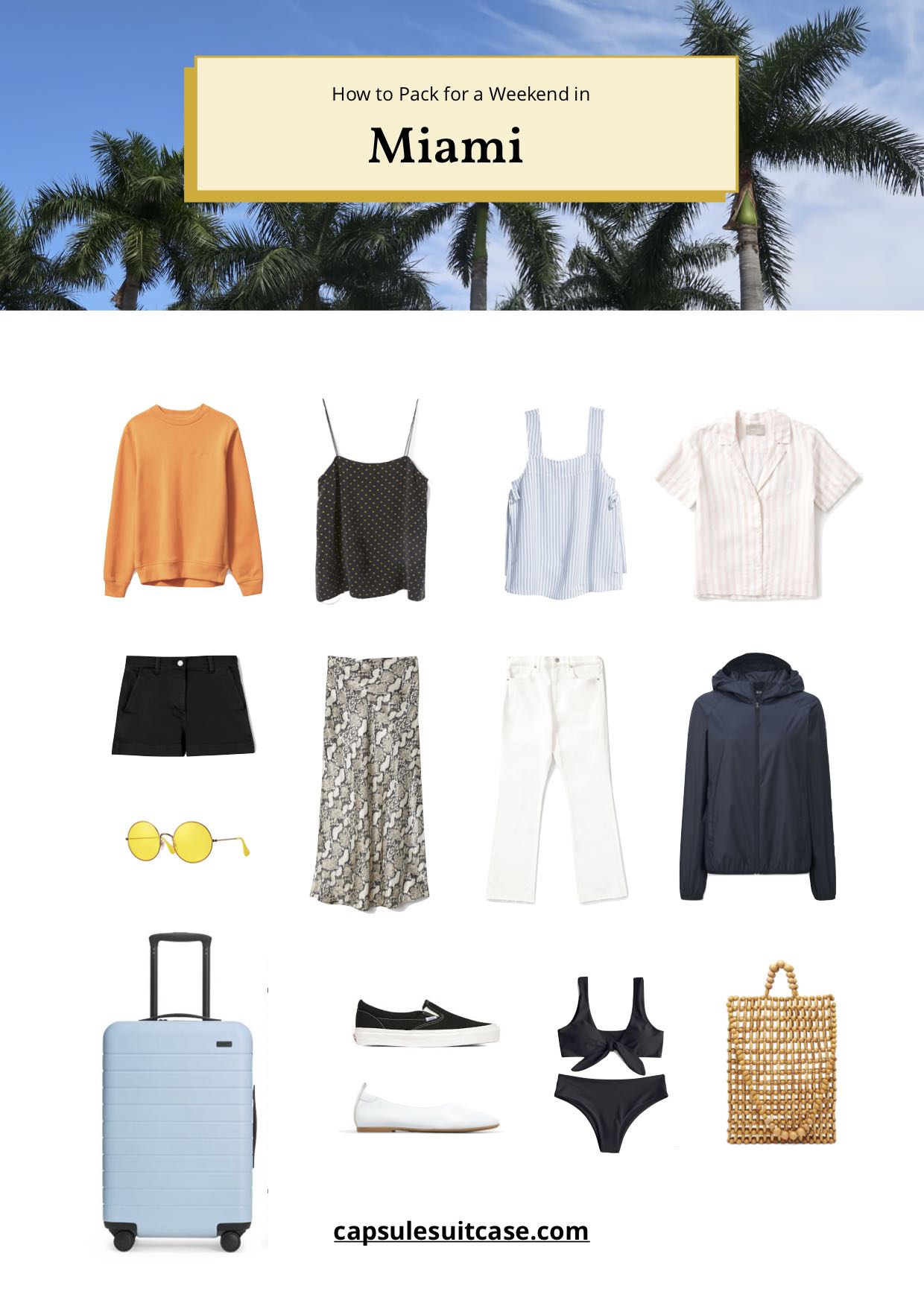 When I travel for work, I'm usually either going to a city to present at or attend a conference. Or, I'm travelling to Europe to check in with my team. This time, my latest business trip took me to a warm place. Considering the weather in Montreal in March, I was beyond thrilled with the destination.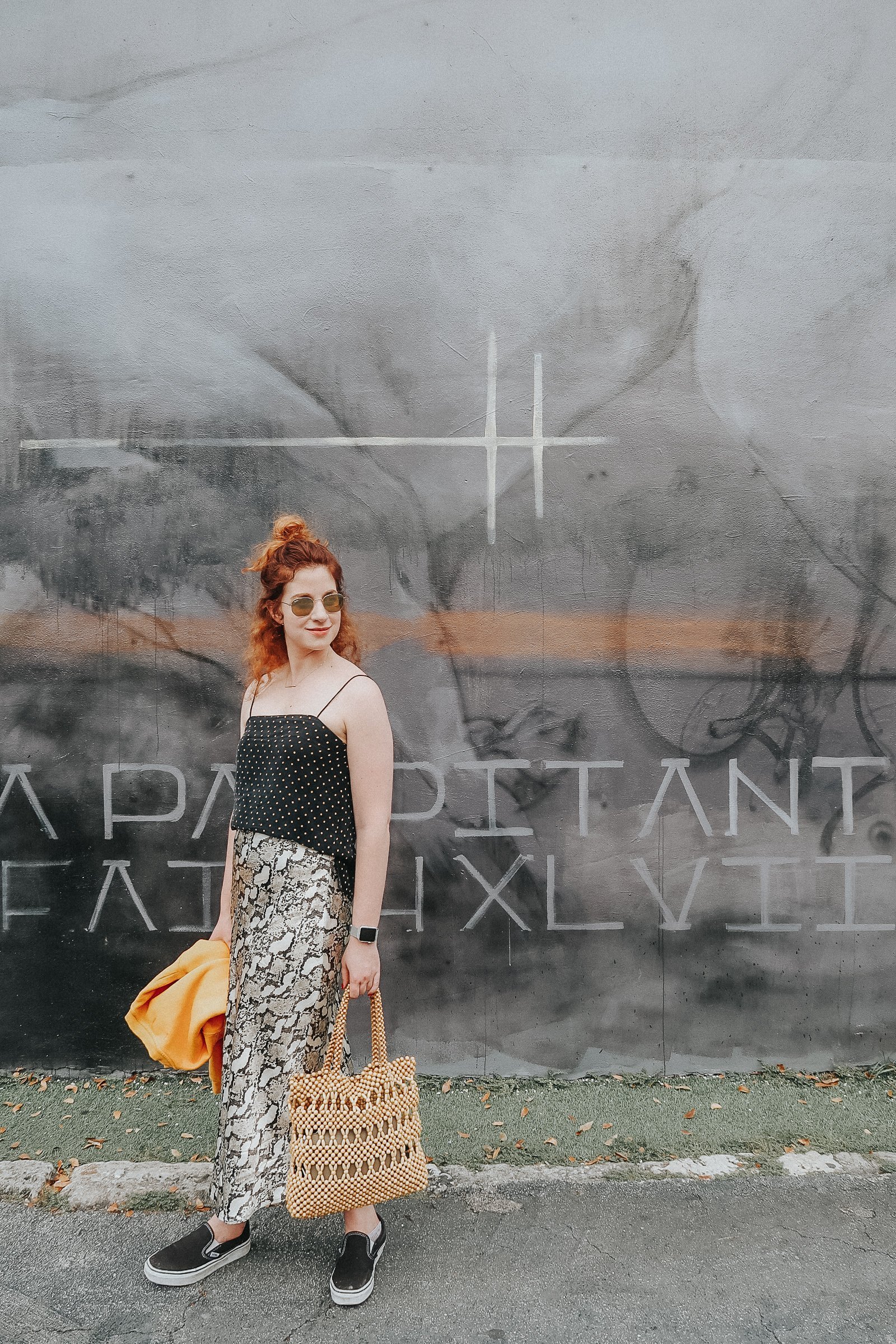 I knew Miami had a large Hispanic community but what I didn't expect was a lot of unilingual Spanish speakers. Luckily I remember most of my high school Spanish, so it was fun to use it again in cabs and with staff at restaurants.
The Latin vibe definitely influences the street style in Miami. Women dress in very feminine ways, with very carefully done hair, nails, and makeup to complement outfits that show off their curves. Usually, I like to let local style influence my packing list. But in this case, it was too much of a stretch.
My current style is more French or Scandinavian with trendy wider proportions, conservative cuts, and a love of black clothes. Nevertheless, I tried to add some warm-weather whites and bright colours to cheer up my packing list.
Creating a packing list for Miami
It's spring, so not quite as hot as it gets in Miami summertime. Still, it can reach 28°C and it's humid, so dress for summer. Since I was on a business trip, I didn't think it would be a good use of space to bring shorts and instead opted for two pairs of pants and a midi skirt. If you're in Miami for fun, swap a pair of pants for shorts and you're good to go. For business however, even in warm weather, I think a light trouser is the best option to stay professional and comfortable.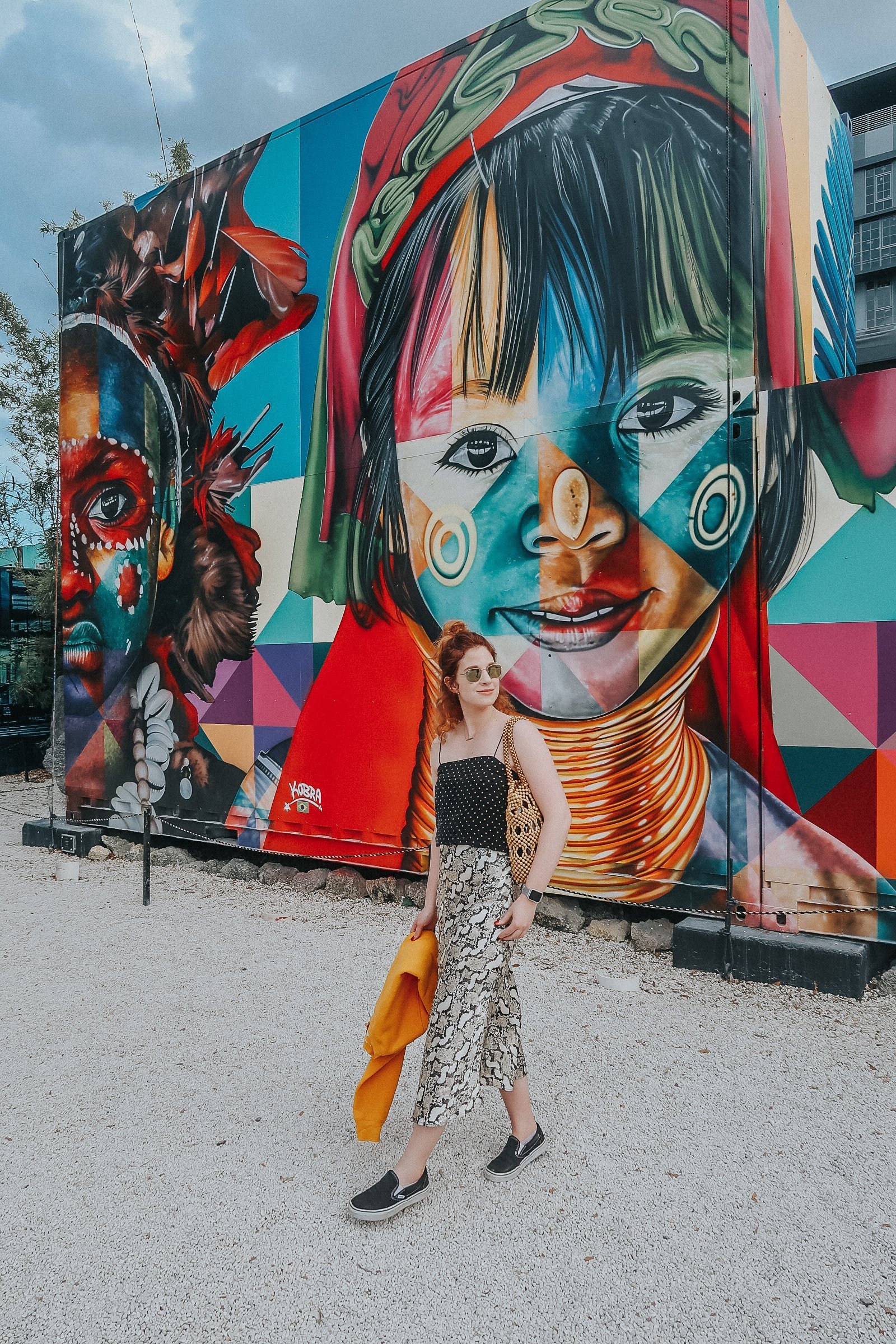 Tops: Everlane polkadot tank / Everlane sweatshirt in Tang / Everlane linen shirt
Bottoms: H&M denim shorts / H&M snakeskin skirt / Everlane jeans
I wanted my pieces to be as versatile as possible so I could pack really light for the weekend. That's why instead of a dress, I packed a few tops and a skirt. The tops went great with the pants and the skirt gave me more options for my off-duty evening activities.
It was definitely warm enough to wear sandals, but because this was a work trip and my pedicure had chipped off since Hawaii, I chose some cute flats and comfortable slip-on vans as my two footwear options. At tech conferences, you're on your feet a lot of the time, so it's a must to have sensible shoes.
Shoes: Everlane Day Glove Flats / Vans Slip Ons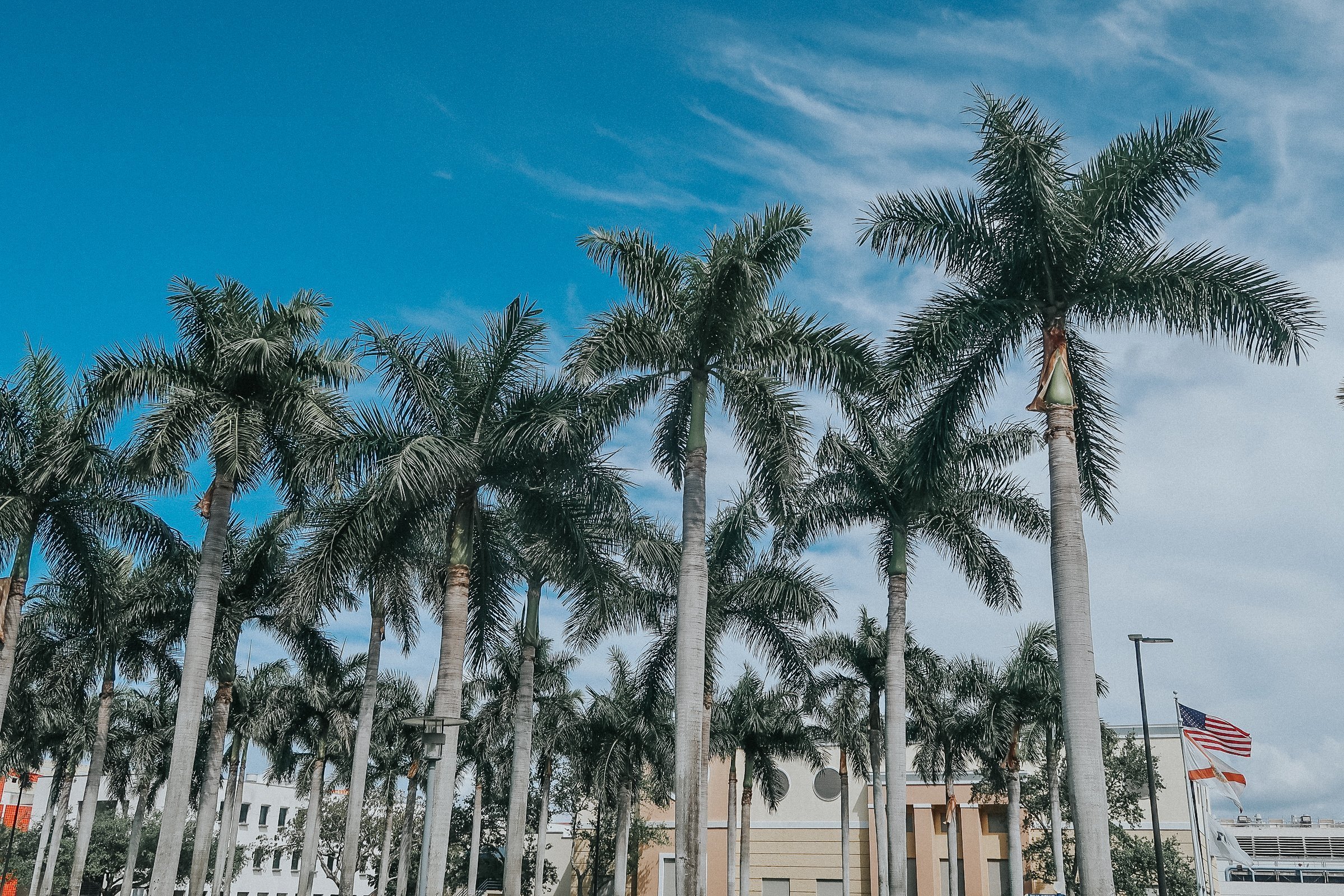 It's very sunny in Florida you can also easily get caught in a rainstorm. Pack sunglasses, a bathing suit, but consider also packing something for the rain, whether it's a lightweight raincoat or an umbrella. Once again, because it's a beachy destination, I like to switch up my usual leather purses for a beaded option, just like in Hawaii. If I were traveling for work however, a structured cotton tote would be the perfect blend of practical and casual.
Other: Raincoat / H&M black bathing suit / Vintage beaded bag / RayBan sunglasses / Away suitcase
Happy Travels xox