Hello Greece! Earlier this month, I spent a few days in Thassos. I went with my colleagues as part of a team-building trip. This was my second time in Greece, albeit a different island than last time. Based on these two trips, here's what I would suggest packing for 4-7 days in Greece.
What shoes to pack for Greece
Depending on your plans, you could pack 1-3 pairs of shoes. In my case, we did not have many outdoorsy excursions or sports planned, so I skipped sneakers. However, if you did want to have a closed-toe shoe option, a light sneaker is a great choice. If you plan on spending the entire time on the beach, maybe flip-flops will work for your entire trip!
I narrowed it down to two, including a pair of jelly waterproof shoes for walking along rocky beaches and through waterfalls. You could bring classic water shoes but I prefer this Zaxy Athena style because they double as cute sandals the rest of the time. I also brought a pair of leather sandals for dinner time, so I had a second option I could "dress up".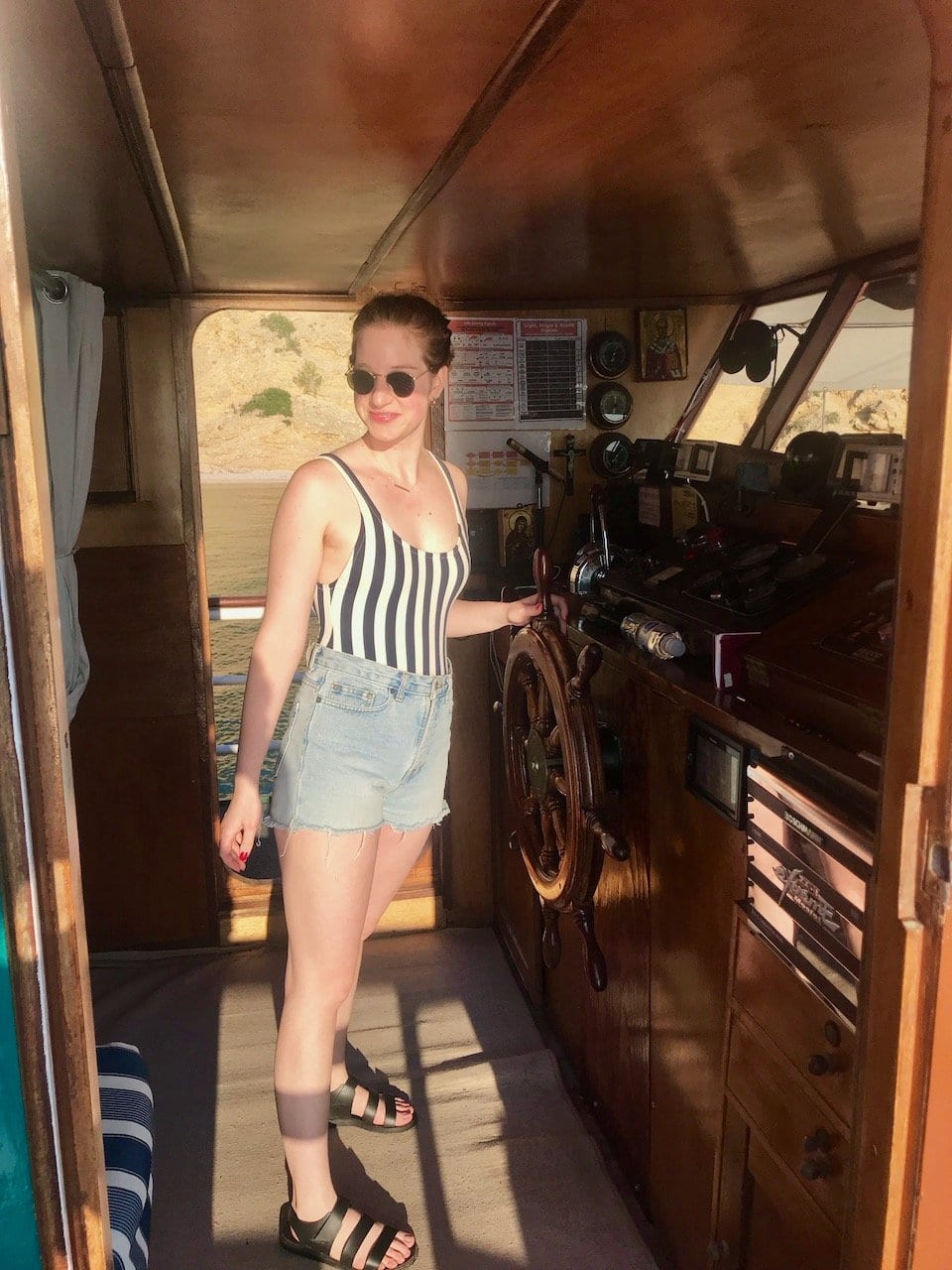 What clothing to pack for Greece
During the daytime, anything pretty much goes: shorts, t-shirts, dresses. The key is packing things that can easily go over a bathing suit and that you don't mind getting wet and sandy. I used dresses as beach coverups and then shook them out and wore them to dinner with different shoes. I favoured white linen for blouses and dresses since they dry so fast and keep you cool and breezy.
For Greece, I brought one big weekender duffle and a collapsible beach bag for lugging around all I needed for the beach. That included: yoga quick-dry towel, water bottle, cash, sunscreen, bug spray, and a change of dry clothes. If you plan on sightseeing a lot, the beach tote works well for that too, but you can always bring a small fun purse to liven up your outfits. If you plan on doing a lot of water sports, you might need swim shorts and a UV sun shirt, as I suggest in my Hawaii capsule.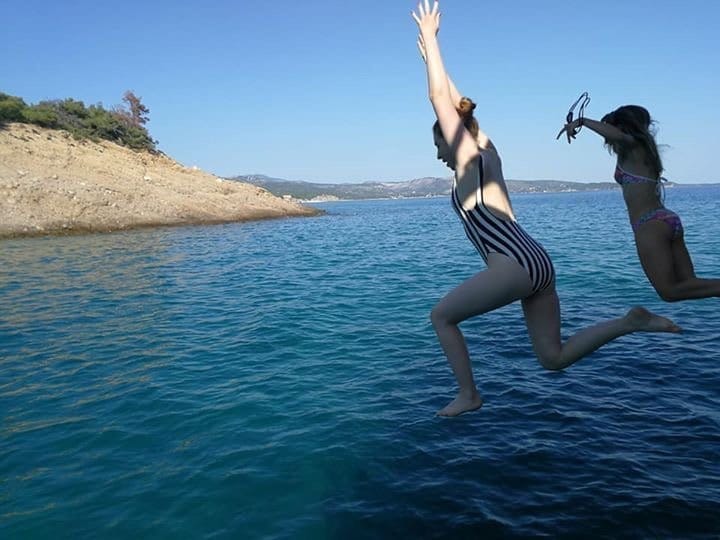 Evenings can get chilly in Greece, especially by the sea, so I would recommend one or two long sleeve options to layer up. I would also recommend bringing more than one swimsuit because it's nice to change into a dry one for days where you're spending hours at the beach. Don't forget a hat and sunglasses too!

Need more beach vacation tips? Take a look at the posts below.