Frequent flyers know how to get through security quickly. You get your electronics ready, carry your liquids in a see-through bag, and be prepared to empty your pockets. Easy right? But what about when you're bringing wrapped gifts, food items, and all the other special items required for Christmas visits?
I travel across the border for Christmas every year and my particular route makes me go through security twice and customs once. Whether you're packing a carry-on or a checked bag, here are a few tips to help smooth out your travels.
What can go in my carry-on?
The same 3oz liquid rules apply over Christmas as any other time of the year. So if you're bringing wine or maple syrup as a gift, pick it up at duty-free on the other side of security.
TSA's rules about this say "if you can spill it, spread it, spray it, pump it or pour it, then please pack it in your checked bag."
Restrictions can also apply to any food item. If you take a look at Canada's laws, for example, they are very strict about organic matter entering the country. This can also apply to any arts and crafts using organic materials.
Many different kinds of items can introduce foreign threats to Canada. These include things as diverse as:
Food, such as raw or cooked meats, fruit/vegetables, milk;
Homemade articles, such as items made from plants or wood;
Houseplants;
Live animals, including pets;
Firewood;
Plant cuttings, seeds; and
Muddy hiking boots.
Source: Canadian Border Services Agency
Powder sugar, spices, and salts can cause issues. Organic powders like cooking salts and spices, and even sand, have limits as do inorganic powders like bath salts. The limit for powders is 350 millilitres. Best to transport in a checked bag. Sometimes powders aren't super obvious and can be found in pot-pourri mixes, hand warmers, and aromatherapy products.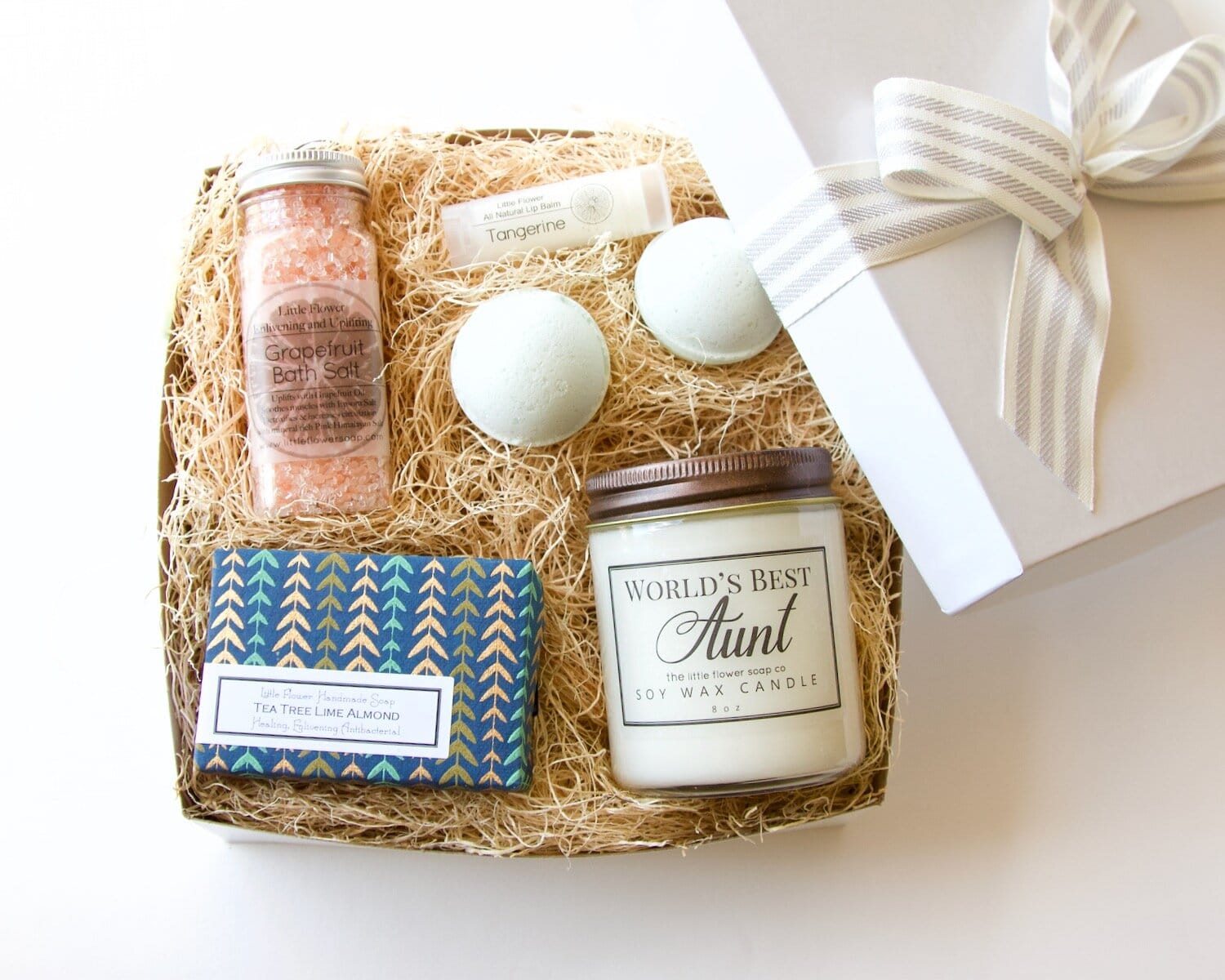 Keep in mind some of your gifts could be considered dangerous items. A cooking utensil might be too close to a knife or sharp fork to be allowed in your carry-on, or a toy gun might really hold you up at security. Just to be safe, you can pack these in your checked bag or have them delivered to your final destination if you're shopping online.
Can I pack wrapped gifts?
TSA is pretty straightforward about this: If you are travelling with gifts, please don't wrap them with wrapping paper and tape. You can, however, pack your own wrapping supplies and wrap them at your destination. From their site, they say:
TSA recommends that travelers use gift bags and gift boxes when traveling with gifts on an airplane. It's holiday time and you want to bring gifts with you to hand out upon your arrival. We understand. What we hope that you understand is that if your wrapped gift triggers an alarm, the gift might need to be unwrapped for TSA officers to resolve the alarm. So, instead of wrapping a gift, please consider using a gift bag or a gift box so that resolving the alarm will just mean removing the item from the gift bag or gift box without needing to unwrap it. Or, consider wrapping the gift upon your arrival.
Snow globes are popular holiday gifts at this time of year. If you're travelling with a snow globe, it needs to contain 3.4 liquid ounces or less to comply with the 3-1-1 liquids bag rule. For a larger snow globe, please pack it in your checked bag. If you are unsure if the snow globe contains 3.4 ounces of liquid or more, the rule of thumb is that if it is smaller than a tennis ball, it is probably 3.4 ounces or less.
Gift-giving is always a wonderful holiday tradition. Hopefully, your travels don't mess that up! With a little foresight and planning, you should be able to avoid any delays.
Happy Travels and Merry Christmas!