Linen is a great summer fabric. Beyond making you look like you own a Côte d'Azure summer home, it also has great properties.
What is linen made from?
Linen is made from fibers derived from the stems of the flax plant. This gives it a much stronger durability and lifespan. Producing linen is more labour-intensive than cotton, which is why it's often more expensive.
Sewport has some great resources on understanding fabrics. Here's a handy chart on how linen is actually made.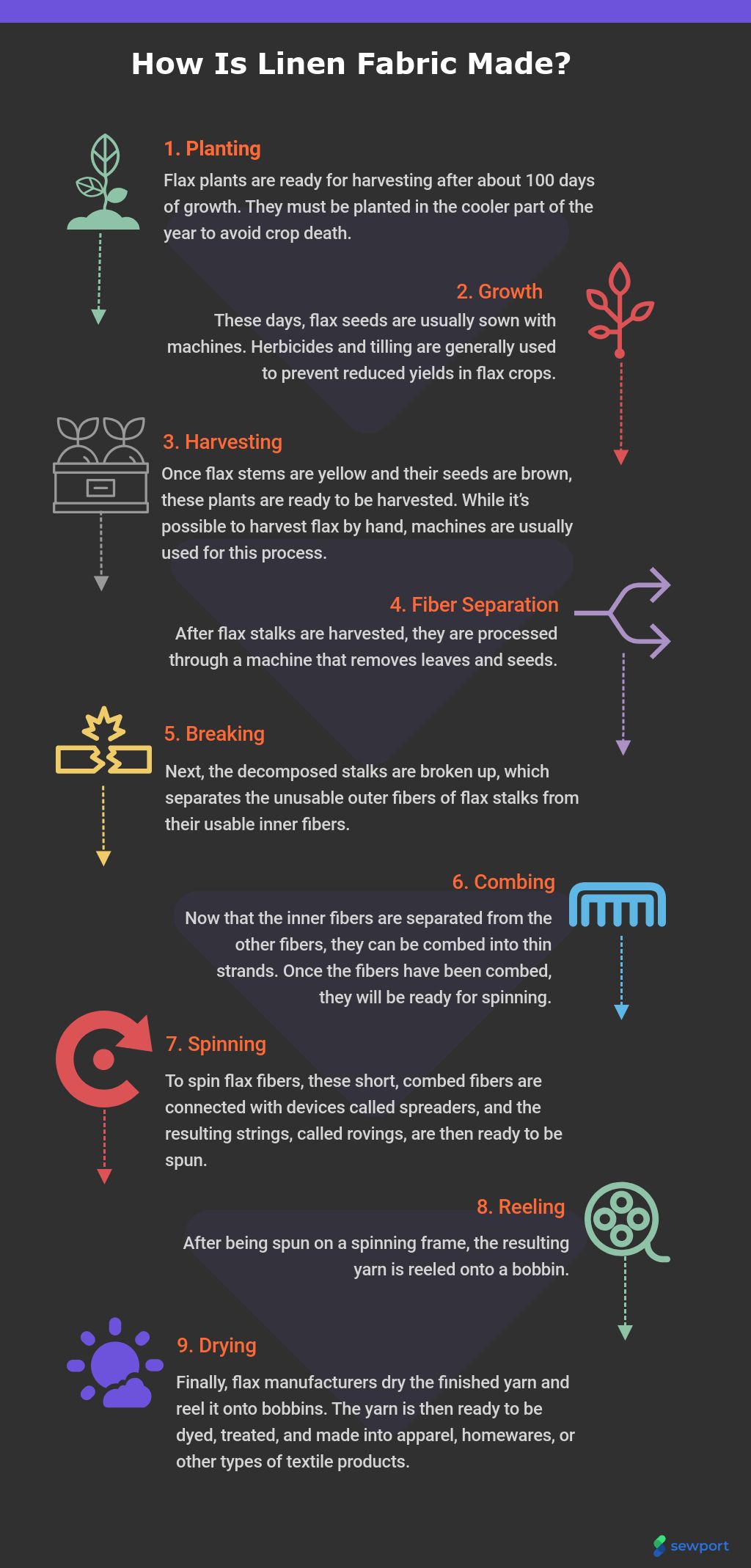 Linen fabric properties
It's much stronger than most natural fabrics simply because of the strength of the fibres. But, it remains lightweight.
It absorbs moisture from your body but dries very quickly and releases into the air. Therefore, it keeps you drier and cooler than other fabrics. Cotton, by contrast, traps moisture much longer and keeps it stuck on your skin.
Linen isn't prone to pilling.
It's highly breathable.
The downside? Linen wrinkles a lot. It's almost not worth fighting it and just embracing the linen crinkle.
Linen also has no stretch, so don't try and size down banking on some give.
Packing linen items can be a great choice for hot places that are also conservative. You can be covered, cool, and protected from the sun.
How to pack to prevent wrinkles
Linen is very wrinkly. It's certainly one of the downsides. For travel, there's a couple of things you can do.
Press or iron clothes, let them cool, then roll your items.
Bring a mini travel steamer.
Bring a wrinkle-release spray and hang linen items in the bathroom while you take a steamy shower.
Embrace the wrinkles and don't worry about it.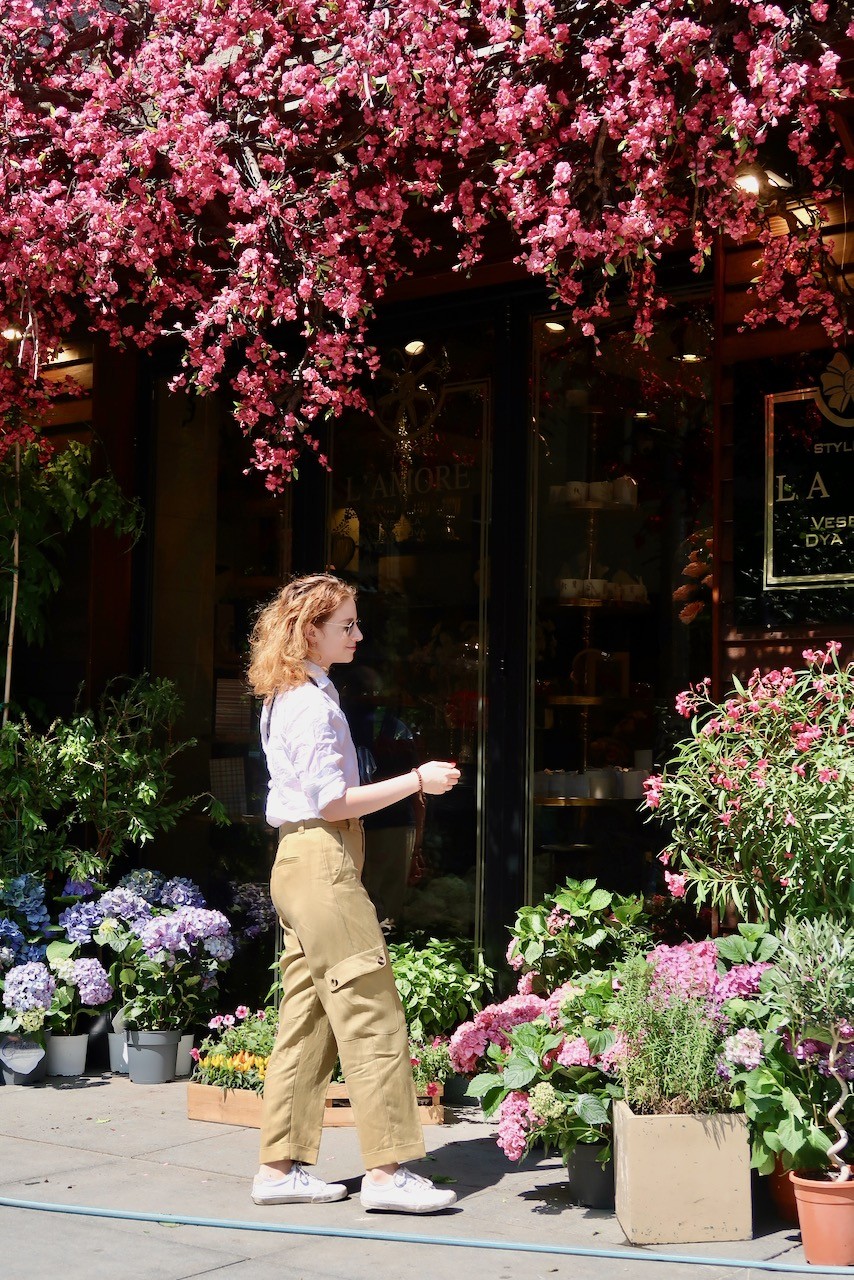 According to Sewport, there are a few different types of linen: Damask linen, plain-woven linen, loosely-woven linen, and sheeting linen.
Linen items I love
For travelling, my favourite item is a long sleeve linen shirt. When the sun is strong, it's the perfect extra layer to protect myself.
For budget options, check out Uniqlo and H&M.
For medium budgets, Everlane has lots of lovely linen pieces.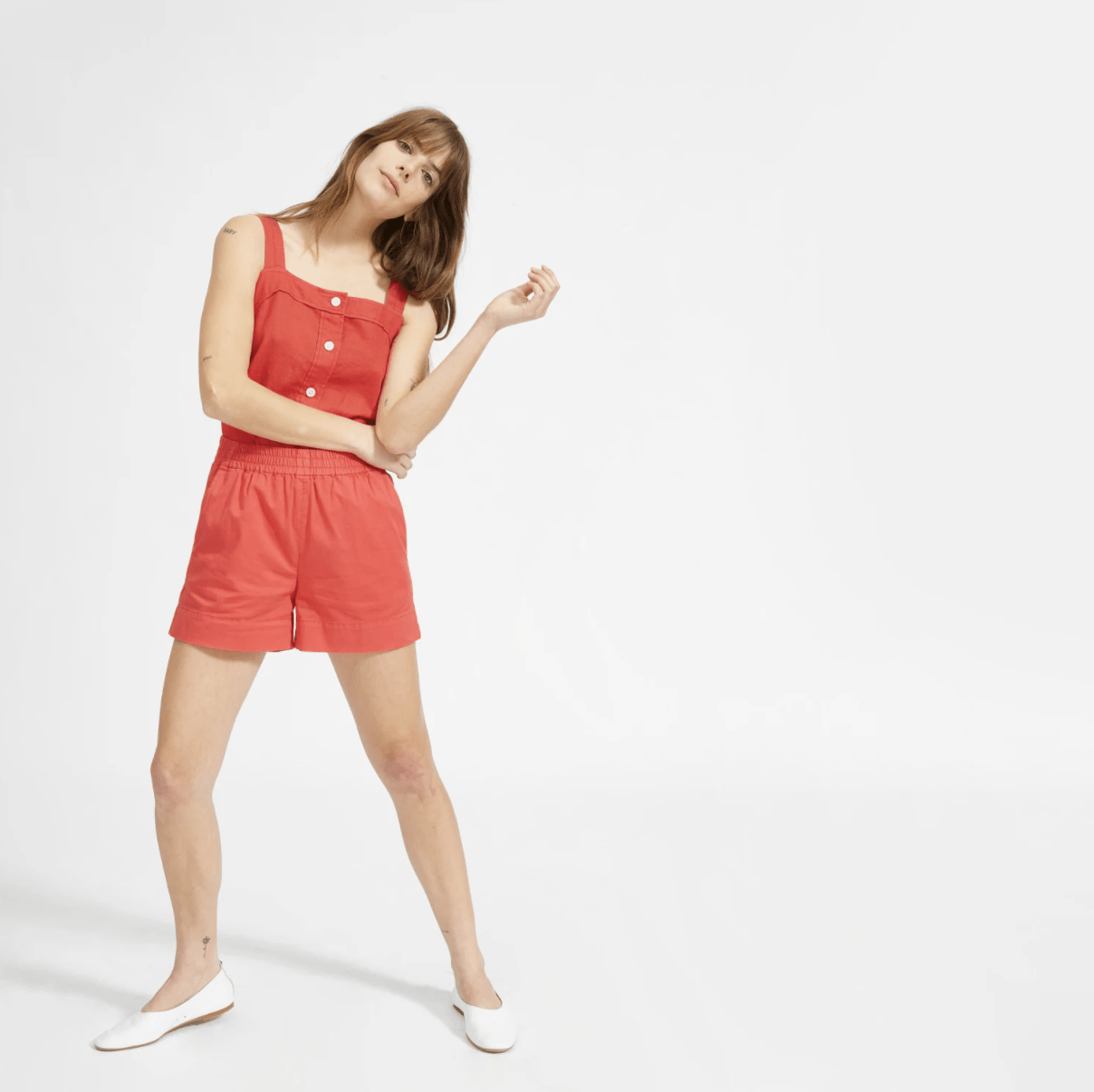 To support small-batch slow fashion, I love Eliza Faulkner's pieces and OhSevenDays.