Waddup nomads! In this post, I'm giving you an in-depth review of the Carrier Tote from Troubadour, a bag company that started in the UK and makes some incredibly stylish and well-designed bags for modern travellers.
If you're like me, the choice of which bag to use as your personal item on the plane isn't made lightly. The item, whether a backpack or tote bag, has to be big enough for a laptop and headphones, but still small enough to slide under the seat in front of you. It also can't be too heavy and also be able to stay on top of my wheeled suitcase easily. 
I've had the Troubadour Carrier Tote for a couple of months now and wanted to give a real go before sharing this review. It's been my personal item on a few trips now and already been to Kansas City, Chicago, Montreal, and Vancouver.
What I liked about the Troubadour Carrier Tote
First, let me give you some specs about this bag. When was first introduced to Troubadour, probably through an Instagram ad to be honest, I noticed their top-selling featherweight tote first. I liked it, but what was missing for me was a top zipper. Fast forward to this year, when I noticed they launched the Carrier tote, a close cousin to the lightweight tote but with several more features, on top of the zipper I really wanted. 
First, the bag is 18 inches wide, 12 inches tall and 7.5 inches deep. The handle length is  7.5 inches. 
The main part is lightweight & waterproof fabric & the handles are Italian leather, while the detachable strap is vegan leather and non-slip neoprene.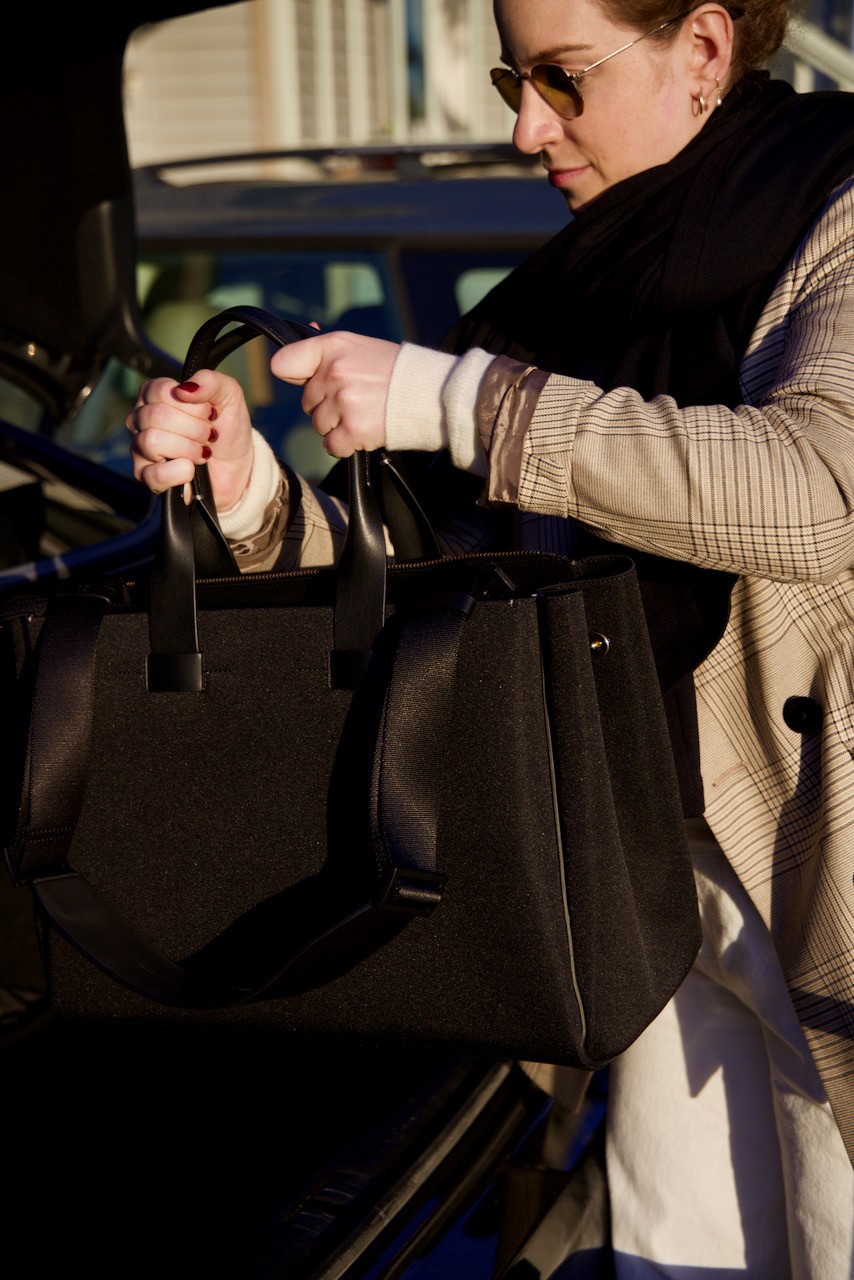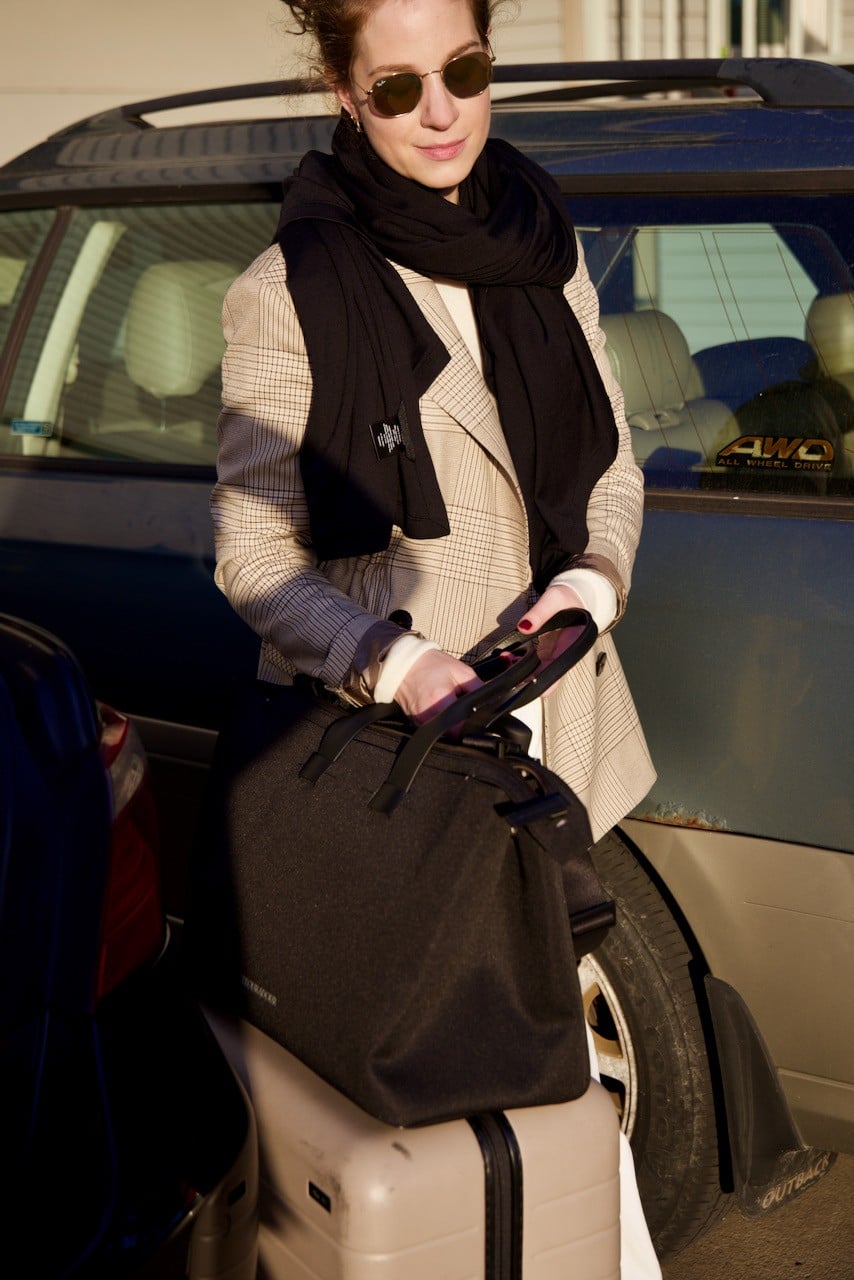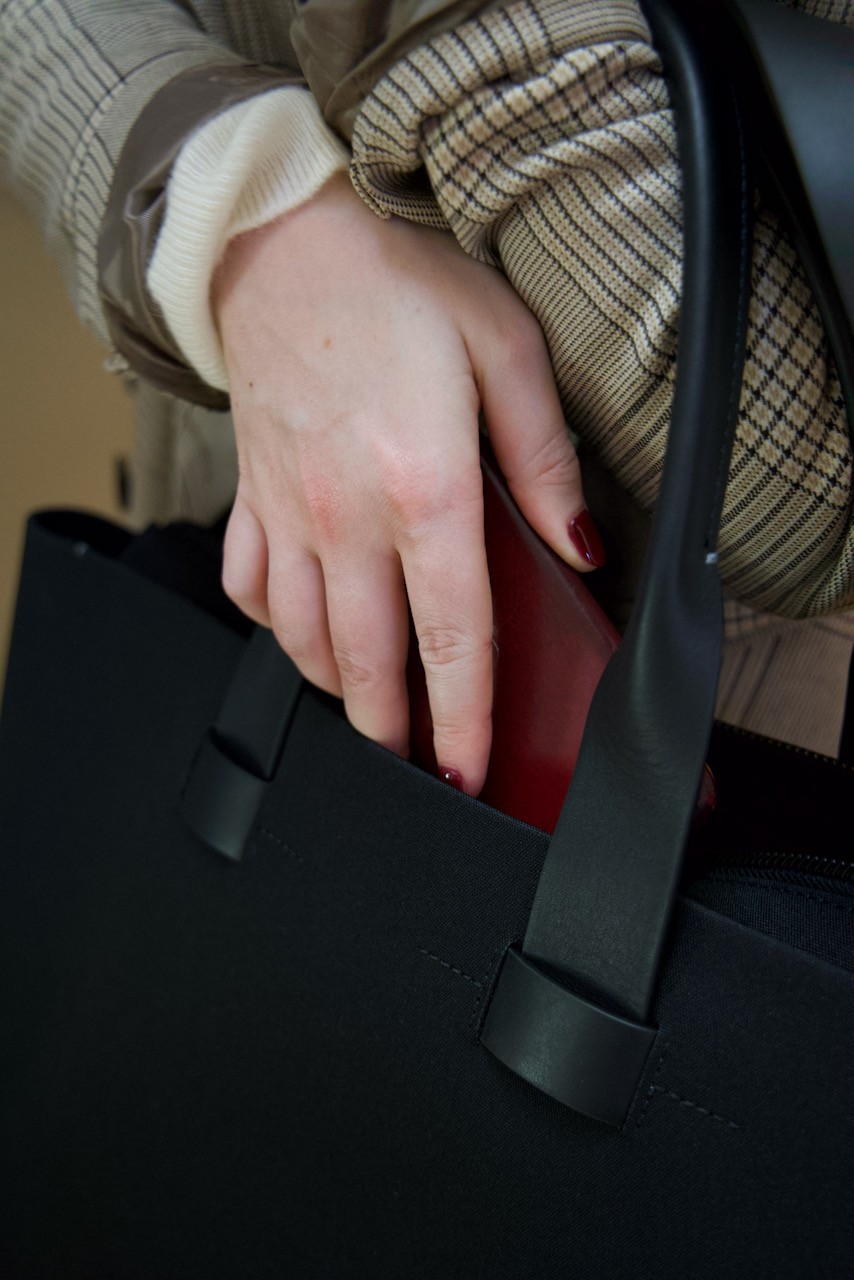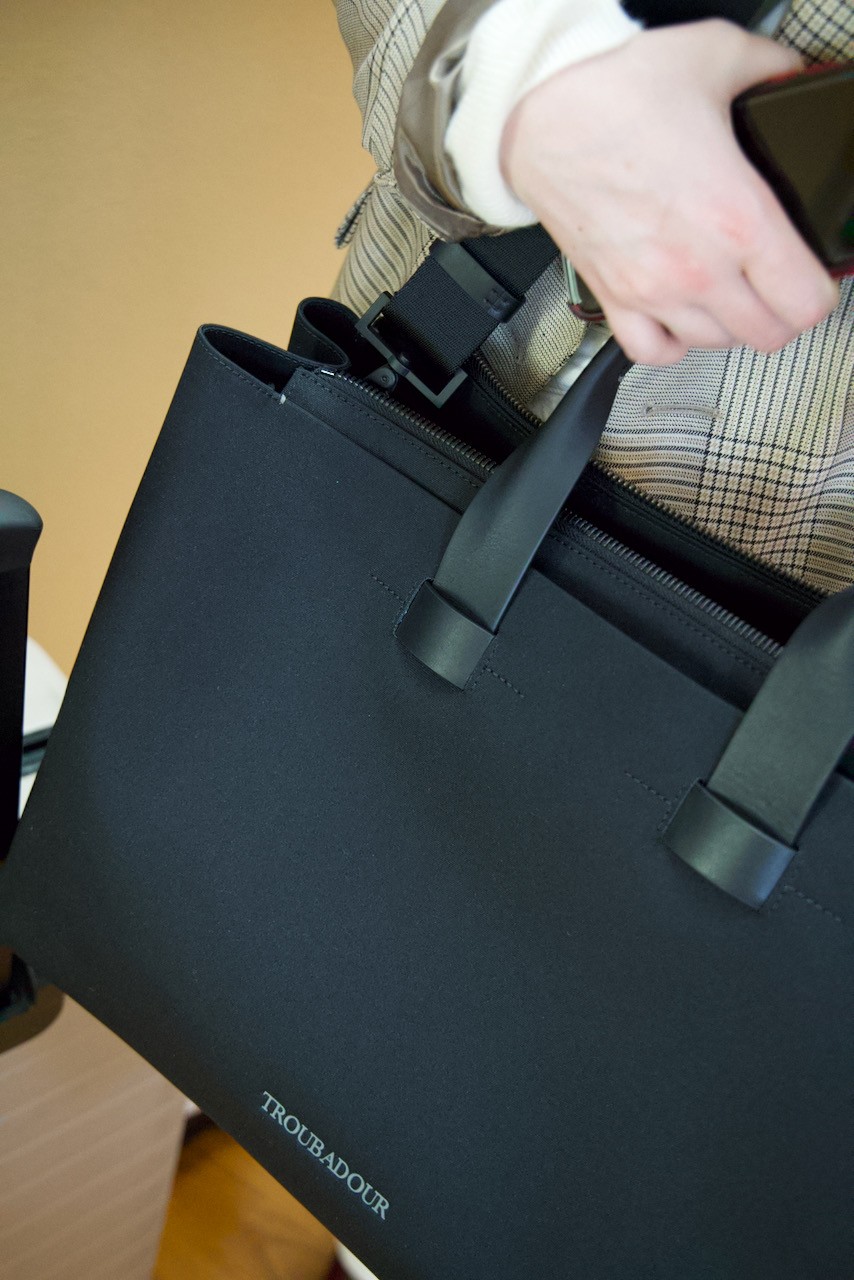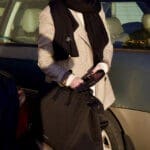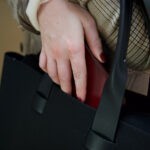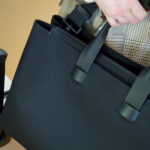 The zipper at the top is so high quality which is getting more and more rare these days. The inside has a full padded pocket for a 15 inch laptop which is also quite rare. So many bags only accommodate a 13 inch, so this is super awesome. There are also several other cool pockets inside that are great for organizing your stuff and one secret magnetic pocket that is perfect for your passport or phone. 
One unique feature that I have to show you is these side snaps. I did this wrong the first time, but they actually slide open rather than snapping and this opens up the bag to accommodate even more volume. 
What I love most about this bag is how light it is despite its size. I load up my personal item and my laptop alone adds tremendous weight. My bags have to be light so I'm not struggling to carry it once it's full. That's why I stopped bringing fully leather bags with me as my carry on item. 
When taking it on the plane with me, I didn't have any trouble fitting it under the seat, although it did take up all my leg room. 
What I didn't like about the Troubadour Carrier Tote
No strap to slide it on suitcase handles
A couple of things I don't like about this bag. The first one is that it doesn't have a strap or sleeve to keep it on my suitcase when I'm moving. I did notice that all of the Troubdadour Duffles do have this feature though.
To be honest, those can be kind of ugly, but I do like the way Away has done it where that extra flap has a pocket to make its presence have purpose. With their tote bags, they make those detachable and even the metal parts are retractable. I didn't have any major issued with the bag falling off at all, but I can imagine if you didn't properly balance the weight of the items in the bag, this could be a problem. 
Main straps are too short to go over a winter jacket
Secondly, I find the main straps to be a tad short. When I'm just wearing a shirt, it's no problem. But I live in Canada, so I'm wearing some sort of outerwear most of the year and I'm nervous that this will be a little tight over my winter coat. 
My last little bugbear is that I do wish the bag's logo was tone on tone, but I understand that they have to do a little advertising on their product. 
But other than that, this bag is amazing. It's sleek, stylish, functional, and so roomy. On shorter trips when I'm not bringing a laptop, I may still reach for my Away Everywhere bag, but for trips where I need my laptop, headphones, cables, and all my other long-haul flight essentials, this bag is the best.