Blog posts about Category: Packing Tips
Learn my packing tips for choosing what to pack and how to pack it properly. I share practical advice on planning exactly what outfits are best for your travels and activities as well as the items you'll need. I also share advice and gear recommendations. Learn how to pick items like packing cubes, travel accessories, cosmetics, and more. I only share products that I love and that will make your packing easy and your travels that much better.
Packing Tips to travel like a pro
Packing Tips is here is to help you pack in the most efficient possible way, without sacrificing suitcase space. I share advice about indispensable items you'll want with you at all times, as well as things you can skip in order to lighten the weight you travel with. You will find suggestions about easy-to-pack items and reviews. Additionally, I share advice on how to pack depending on season and destination.

Learn packing hacks
I simplify packing and make it less intimidating for you, with advice based on capsule wardrobe planning. By giving you specific minimalist packing recommendations, this category is all about teaching you stress-free ways to prepare for traveling. Packing Tips includes advice like how to save space in your luggage. Should you pack jeans? How to avoid overpacking? I've answered these questions for you, so you won't have to.
Travel comfortably
You will find reviews of travel must-haves. My capsule wardrobes are also included in Packing Tips! You can browse through them based on the purpose of your trip, whether that's for business, a music festival or just a weekend getaway. Traveling throw us off our dietary and wellness regimens, so I have included advice on how to make your travel habits a little healthier. By helping you choose food, toiletries, and sports gear that's easy to pack, I will teach you how to stay healthy even when you travel. By sharing my knowledge with you, I want to make packing as stress-free and as informative as possible.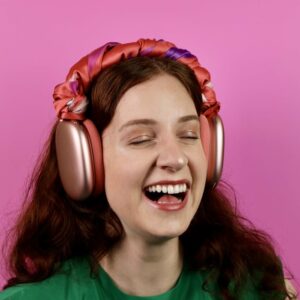 About the author
Hi, my name is Andrea and I'm an entrepreneur and content creator. I'm obsessed with packing light without sacrificing an ounce of style. Follow my adventures as I share my tips for curating the perfect travel capsule wardrobe that fits in a carry-on!