I'm back on the topic of beauty, specifically, which beauty devices I take with me on the road. Now, like most of you, I follow my fair share of influencers on Instagram. And sometimes, I see them post about taking LED masks, teeth whitening kits, and two to three Dyson devices on a trip. Not really the type of minimalist packing I aspire to. But I'll admit, if it's a trip over 2 weeks, I'm totally guilty of this too and I'll share which beauty devices get my travel seal of approval.
Packing an electric toothbrush
First up is electric toothbrushes. There's a spectrum of toothbrushes on the market and a frequent traveller has the choice of a foldable travel toothbrush, all the way up to the countertop rechargeable ones, complete with a cradle and built-in Waterpik.
On a weekend getaway, I'm all about the minimal set. But if I'm honest, having a super clean mouth is really worth the space an electric toothbrush takes up. Especially the newer ones that have longer battery life and more minimal travel case. My favourite compromise is the ISSA toothbrush by FOREO Sweden. I actually have the kids version, because it's small, cute, and the head gets to my wisdom teeth more easily.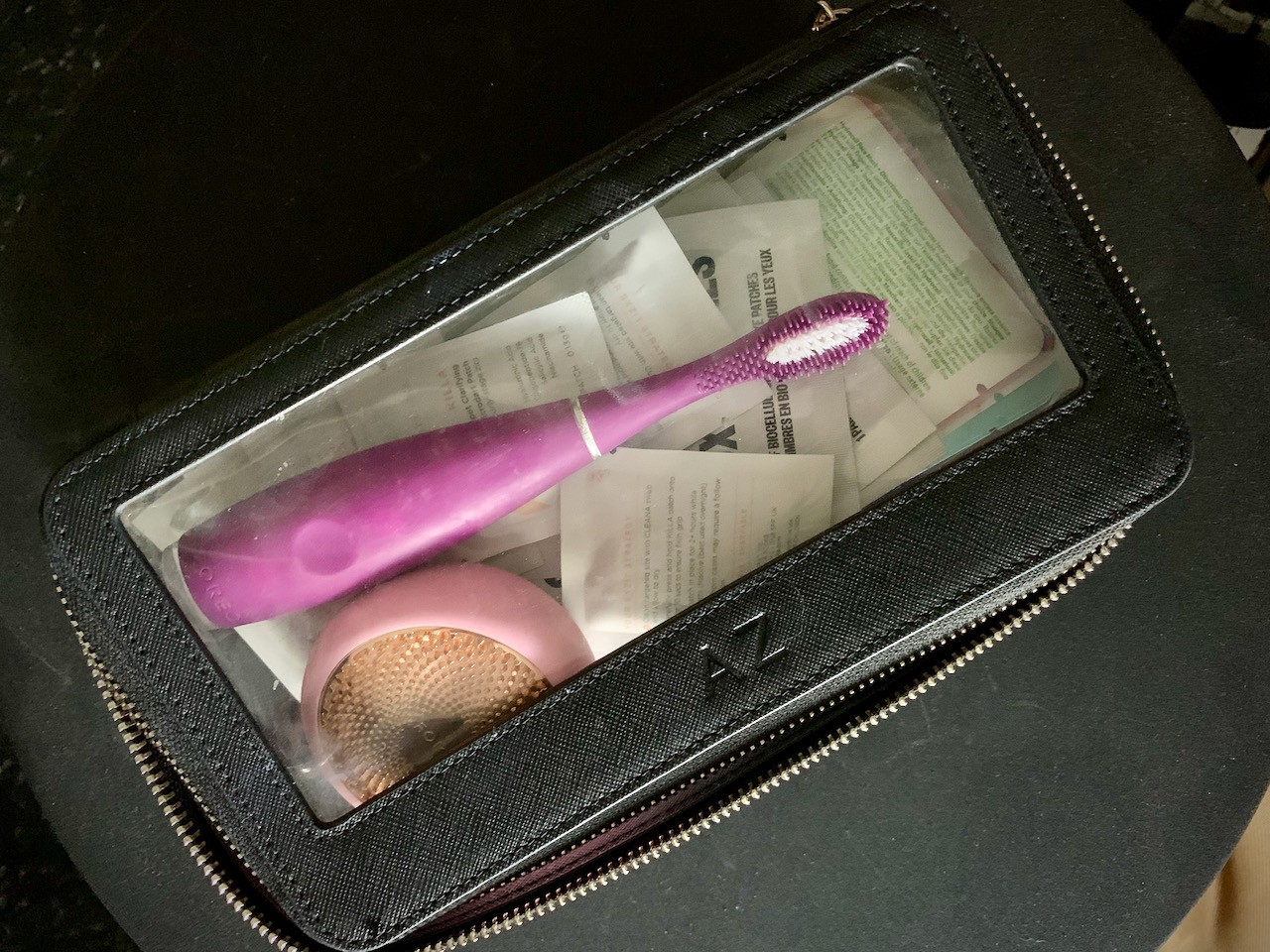 The medical-grade silicone is easy to clean, and you can purchase the head that's soft on gums or the hybrid kind I like. It holds a charge super long, so I usually don't need to recharge it on a trip. But if it's a longer trip, the USB charging cable is pretty small.
FOREO ISSA 2 Electric Toothbrush Cobalt Blue
Travel-friendly face cleansing brushes
Washing your face with clean fingers is totally fine, but I really do love the extra scrub of a sonic brush. I used to have the Clarisonic one, but personally, felt it a bit irritating, the brushes got gross fast, and were expensive to replace. So, now I use the Foreo Luna Mini. I also have the Luna play mini, but it's not rechargeable, so I keep it for short overnighters. Just like Apple products, I'm fully invested in the Foreo line, which means one charging cable works with all my devices, which is a perk for sure.
Should you pack your microcurrent device?
Microcurrent devices are trendy right now and I did just post a full review of the FOREO BEAR mini vs the NuFace Mini on my blog if you want to check it out. My winner for travel-friendly was the BEAR mini and I plan to take this little guy with me on most trips because so much of microcurrent's success is contingent on keeping up with it.
The only downside of this is that microcurrents require a gel. And if you're sticking to a small quart bag for carry-on liquids, that's a whole spot dedicated to the gel which is maybe not worth it on every trip. You can always pick up a cheap tube of aloe very gel as a substitute and these are great for sunburns if you end up needing that on your trip. For really short trips, I would just give myself a regular manual facial massage.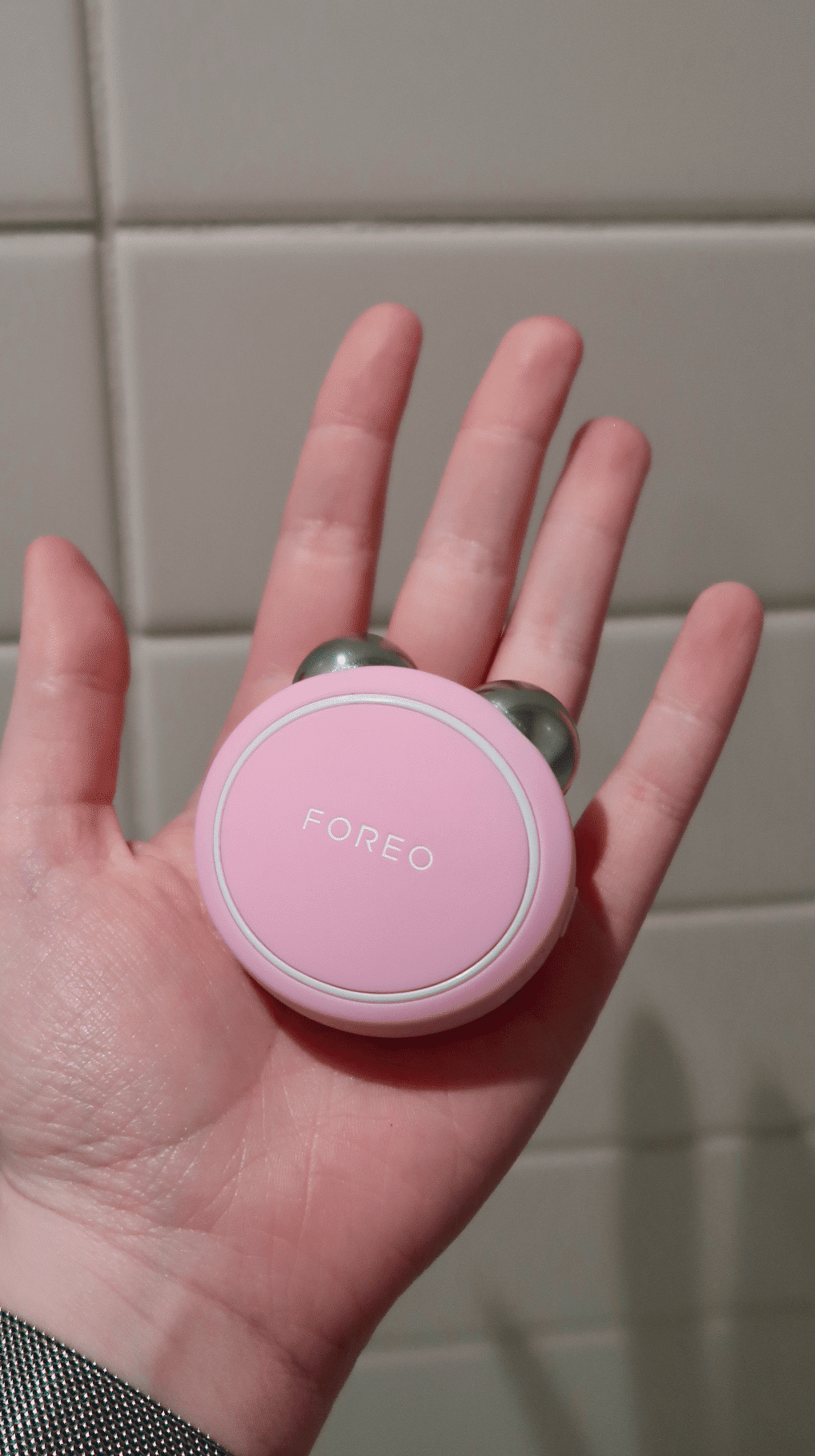 No time for facials? No problem!
The UFO 2 is a facial device and is a substitute for getting a facial. Unless I'm staying at a nice hotel or have a facial scheduled for my vacation trips, it's unlikely I'll book a facial anywhere but in my home city. So, taking this with me, along with a few masks, is a nice way to keep up that glow on the road. It has a range of LED lights, not unlike the full LED masks. I have a full review of the UFO 2 from FOREO Sweden here.
FOREO UFO Smart Face Mask Treatment – Pearl Pink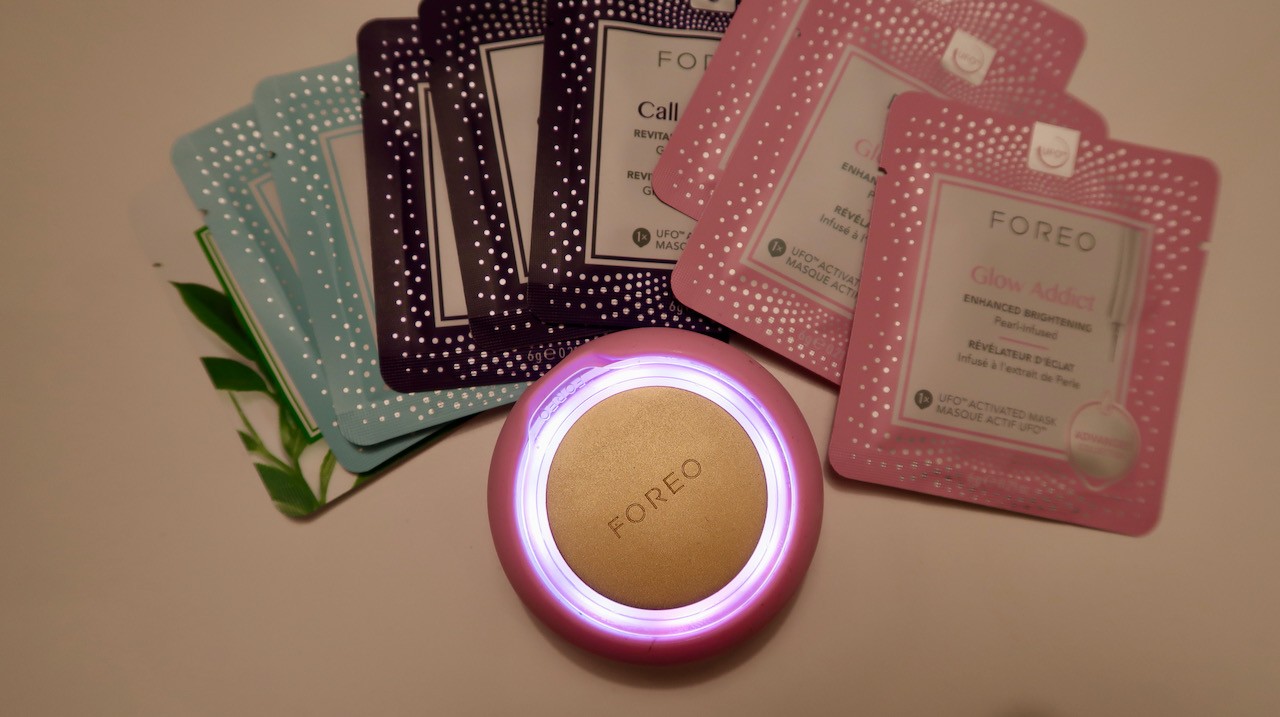 Dyson Supersonic blowdryer is my secret weapon
The last one on my list is my Dyson blow dryer with the diffuser attachment. I bought it with credit card points, so I didn't quite feel the full weight of spending $500 on a blow dryer. But it's the only thing that's allowed me to get really bouncy curls…and for any trip longer than a week, I'd definitely bring it.
Beauty devices I don't pack
Let's talk about the beauty devices I don't take with me on trips: derma rollers and dermaplaining blades. I got into these a while ago, but kind of fell out of the habit a bit. (If you're curious, I got them from StackedSkincare). Honestly, the upkeep to make sure they're sterile is enough of a hassle, not to mention the risk of TSA not being too keen on blades and needles.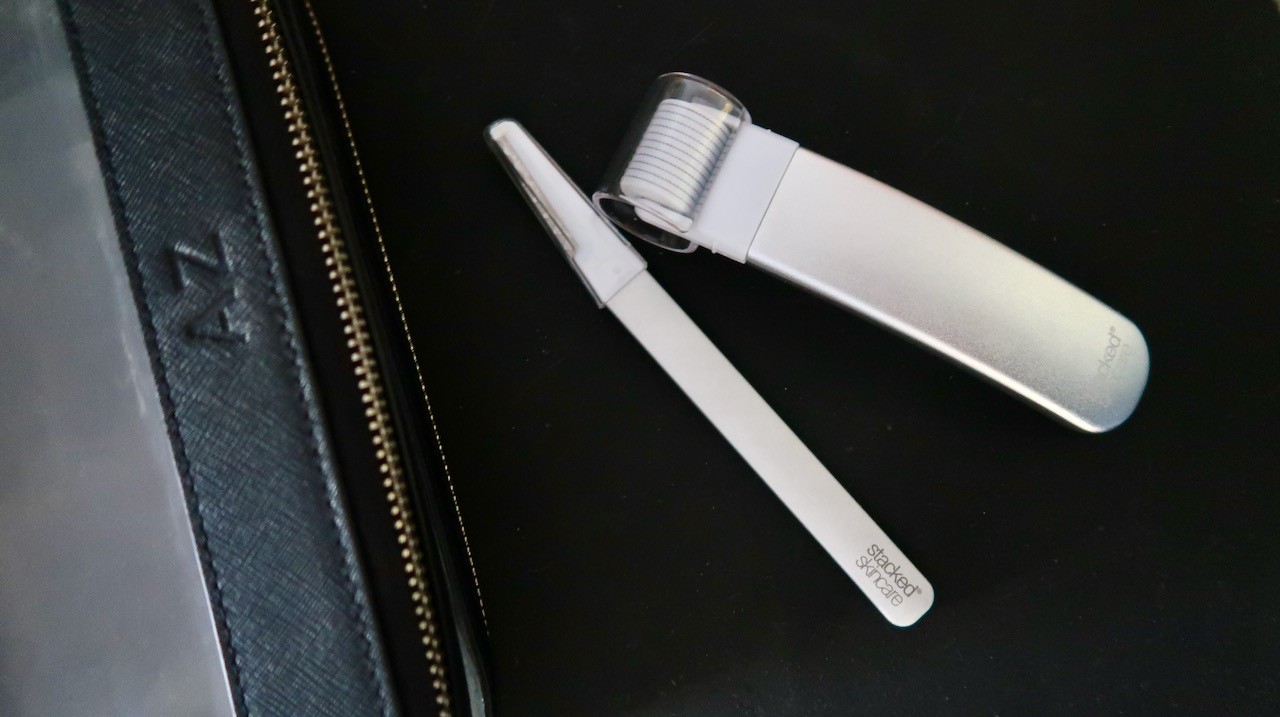 Let me know in the comments below what your favourite beauty devices are and which ones you absolutely couldn't leave at home!
Happy travels xox