Blog posts about Category: Fashion Tips
Fashion Tips is all about making sure the wardrobe you travel with reflects your best self. My advice is based on capsule wardrobe planning, which is minimalist without sacrificing style. I share some reviews of my favourite indispensable wardrobe pieces and I help you pick some too. Additionally, I share advice on what clothing items fit best in your suitcase, as well as the purpose of your trip.

Learn to pack stylish looks that travel well
Minimalist packing can be daunting, but not if it's done with style in mind. The best pieces are the ones you can be versatile with. In this category you'll find fashion tips like how to style one trench coat three ways and choosing the best colour pairing to make packing easier. Just because you packed some workout clothes doesn't mean they can't double down for nonathletic outfits duty! My goal for this category is to give you the best styling options so that you can make sure every item that you pack is one that you're going to end up wearing on multiple occasions.
Look great and feel comfortable on the road
The line between comfortable and stylish doesn't have to be a thin one. When I travel, I make sure I am both. How we dress and present ourselves affects our confidence, as well as how we fit in without looking like tourists everywhere we go. I also share some fashion tips about how I create my own capsule wardrobe.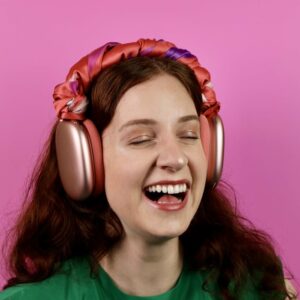 About the author
Hi, my name is Andrea and I'm an entrepreneur and content creator. I'm obsessed with packing light without sacrificing an ounce of style. Follow my adventures as I share my tips for curating the perfect travel capsule wardrobe that fits in a carry-on!