Blog posts about Category: Beauty
Beauty tips and product recommendations for travel lovers and nomads. Travel-friendly advice from packing to self-care rituals.
All about beauty recommendations for minimal travel
This category is about helping you choose the best beauty products for travel and packing light. I share advice about how to pack smart so that you won't have to sacrifice your skincare regimen while on the go. You will also find reviews of my favourite items to use at home and abroad.
Beauty tips for travel
When you're at home you have the luxury of your bathroom cabinet which can store multiple face oils, serums, exfoliants and more. But when you're traveling you need to cut back and try to decide between the less essential and the more essential. Or learn what travel-friendly packaging to use. Why not both? If you're trying to figure out how to pack fewer toiletries or how to travel with perfume, know that you're not alone. I also share my personal beauty packing lists which you can use as a reference for your travels.
Skin and haircare travel packing blog posts
There are essentials that you absolutely don't want to forget to pack, like sunscreen. Beauty products aren't cheap, but they don't have to break the bank either if you do your research. I share some reviews so that you can make informed decisions based on your budget and beauty needs. This category also includes helpful alternatives to your carry-on liquids so that you can reduce the number of tiny bottles you pack. I also share some beauty tips, like how to get a "low-maintenance" haircut so that your packing is minimal and your hairdo stress-free.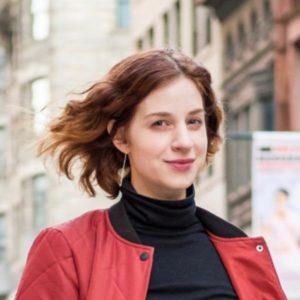 About the author
Hi, my name is Andrea and I'm a digital content creator. I'm obsessed with packing light without sacrificing an ounce of style. Follow my adventures as I share my tips for curating the perfect travel capsule wardrobe that fits in a carry-on!