I love to travel, specifically the excitement of leaving my home and living elsewhere for months at a time. But, coming home is an equal delight. To make sure the end of a trip isn't a major bummer, I design my home to be something to look forward to.
Now that we're all confined inside, having a home you love is even more important. Here are the ways I crafted my own oasis — my nomadic home base.
Figure out your style
Ever since I bought my condo 2.5 years ago (first-time buyer over here!), I've been navigating the fine line between making my house minimalist and functional, while also creating a cozy personal space. While my home may seem a little bereft of personal touches, minimalism IS my aesthetic.
Coming home to an uncluttered house is relaxing. And, it's also great for renting. I like to rent out my apartment when I leave for weeks at a time. For this reason, I have very few sentimental or valuable objects on display. But, that doesn't make it any less home to me.
Perhaps for you, it's the opposite! Maybe home means having lots of your own items, family photos, keepsakes, and more! It could be that coming home from a trip is your opportunity to bring a new travel souvenir into your space to remind you of the last time you left. Figure out what works for you and lean into it.
Design your space for your lifestyle
When I moved into my condo, I finally had free reign over the design of the space. All 500 sq ft of it 😬. I spent hours poring over design blogs, YouTube channels, and Pinterest for tips. But it was really only by living in the space that I figured out what I needed.
By going about my day, I could evaluate how I spent my time and what tools I needed to do my job and hobbies. I constantly ask myself if my design is really serving my lifestyle. I make changes as I go and redesign key areas for optimal function and flow.
I listed my top priorities: I needed a space to work comfortably and everything to host dinner parties. Those were my main wants. With those things in mind, I could make design decisions more easily. I don't have the best TV nor the comfiest couch. But I do have a wonderful standing desk and a nice long dining room table.
Being able to rent out my space or host overnight guests was also a priority. I therefore have an easy way to stash or lock away personal items. I also have bedding and inflatable mattresses to host even more guests.
Set up stations or 'zones'
Living in a humble 500 sq ft really makes you appreciate every inch. To optimize my home, I have very distinct zones for different tasks.
The obvious ones are my desk area, my kitchen and dining area, sleeping area, and bathroom. But even more granularly, I have the place to my electronics, the place for my craft supplies, my reading chair, my home maintenance toolbox, and my workout equipment cupboard.
Having a station where I charge my phone and watch at the end of the day really helps me keep track of my personal things.
I love this wireless charging station from Nomad where I can just plop my phone, Airpod case, and watch. They are all organized, together, charged up, and not at risk of being stepped on or forgotten while plugged into an outlet under the bed.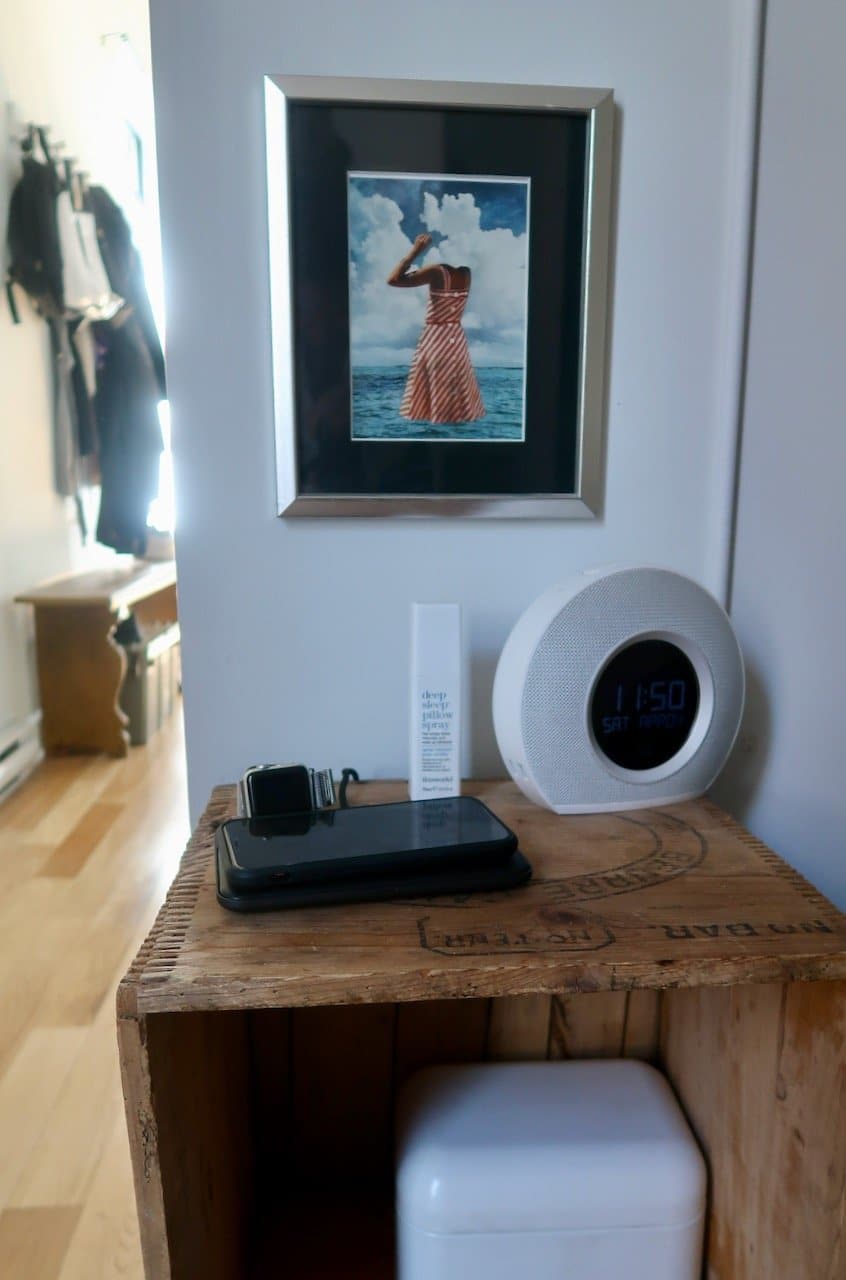 Make room for relaxation
Your home has to serve multiple purposes. If you work from home you know this all too well. One thing that can be tricky is making sure your space has room for downtime and relaxation as well as work. What do you do to relax? What do you do to blow off steam at home? Cooking? Yoga? Video games? Factor that into how you set up your space.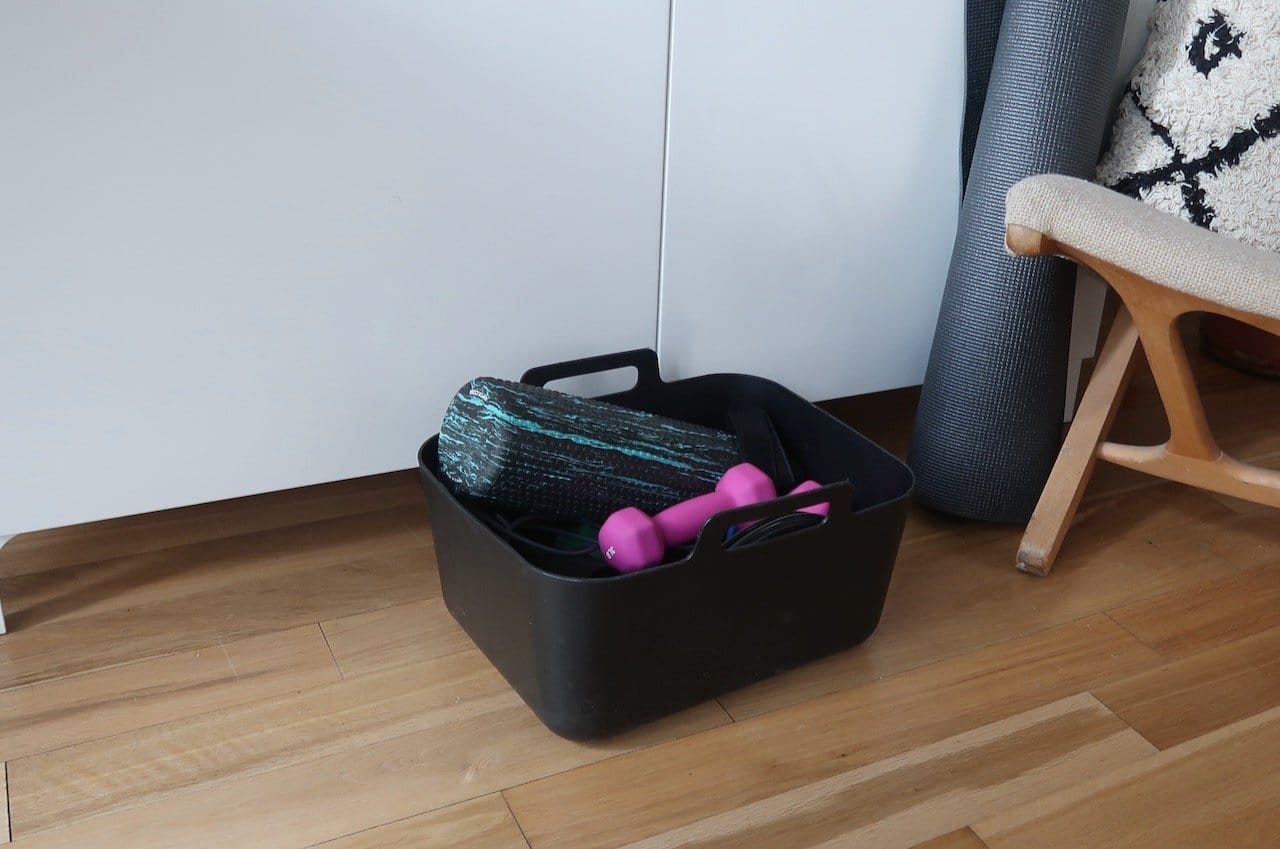 Don't be afraid to make changes
I've just advocated for adapting your home to your personal needs. However, beware of making permanent changes. Things shift and the way you use your space will too. For example, I got a cozy carpet for my living room that worked well for my space. Now that we're confined at home, I took it out so I could use my living room for workouts. Be flexible to keep things in flux as the needs of you and your family change.
Practice gratitude for everything you have
As the entire world moves indoors, the motto "safe at home" comes to mind. But not everyone is safe at home or even has a home. Times are scary but counting your blessings helps. This is also a time to help if you know people around you in need of assistance to have a safe home and food to eat.
Stay safe ! xox