In the middle of the COVID pandemic, I recently flew from Canada to the United States, which given the current context, was an adventure. If you're anxious about flying within your own country, or crossing borders, read on. I share a personal account of my trip from Montreal to Kansas City, what to expect, along with some tips on how to stay safe.
Is it worth the risk to fly during the COVID pandemic?
The first question you should ask yourself is why you're travelling. I chose to relocate for the next couple of months to live with loved ones, and I decided it was worth the risk of flying to a pandemic hotspot (the United States).
If you're immunocompromised, this risk may be too great. Or, if you're just looking for a vacation, be extra careful about your activities and where you stay. Health and safety measures are more developed than two months ago, but still, consider if your trip is necessary.
Are there COVID travel restrictions?
The next step in planning a trip during the pandemic is looking into travel restrictions. For a long time, I thought the Canada-US border closing was both ways. But, it turns out Canadians can travel into the US without issue if they land in one of these airports.
Currently, as a Canadian, I have more freedom to move about in the world, but that's not true for Americans, for example. Take a look at this map of restrictions to get the latest data or check here.
Make sure you do some research to know what to expect for your particular situation.
Buying your tickets
I had no issues buying my flight with United on July 11. What I did do was upgrade to Premium to get a seat from A01-A04. I wasn't sure how social distance seating would work, so I paid the extra to get a seat by myself on both legs of my trip.

I flew Montreal > Chicago > Kansas City, and chose a very short layover in ORD to limit time spent with other people. Instead of flying through Toronto as I would normally do, I wanted to make sure I crossed into the US on my first leg. This is because Montreal offers local US screening before you board the plane to the US, so technically, you've "crossed the border" before leaving Montreal.
I was prepared for the possibility of being refused entry to the US, so I figured it was easier to go home from the Montreal airport than being refused in Toronto and having to fly back to Montreal. How disappointing that would have been. All the risk and none of the results!
What to expect at the airport
My experiences were quite different in Montreal (YUL) and Chicago (ORD). In Montreal, the American side of the airport was empty. There were only two flights leaving that afternoon. All restaurants and shops were closed. Most of the airport was roped off.
Lots of places have self-serve sanitizer and stickers on the floor to guide passengers to stay distanced.
Going through US customs, I had my Nexus/Global Entry card, so I used their special machines even though there was no line anywhere else in the whole customs sections. I figured it would give me a better chance of being let through.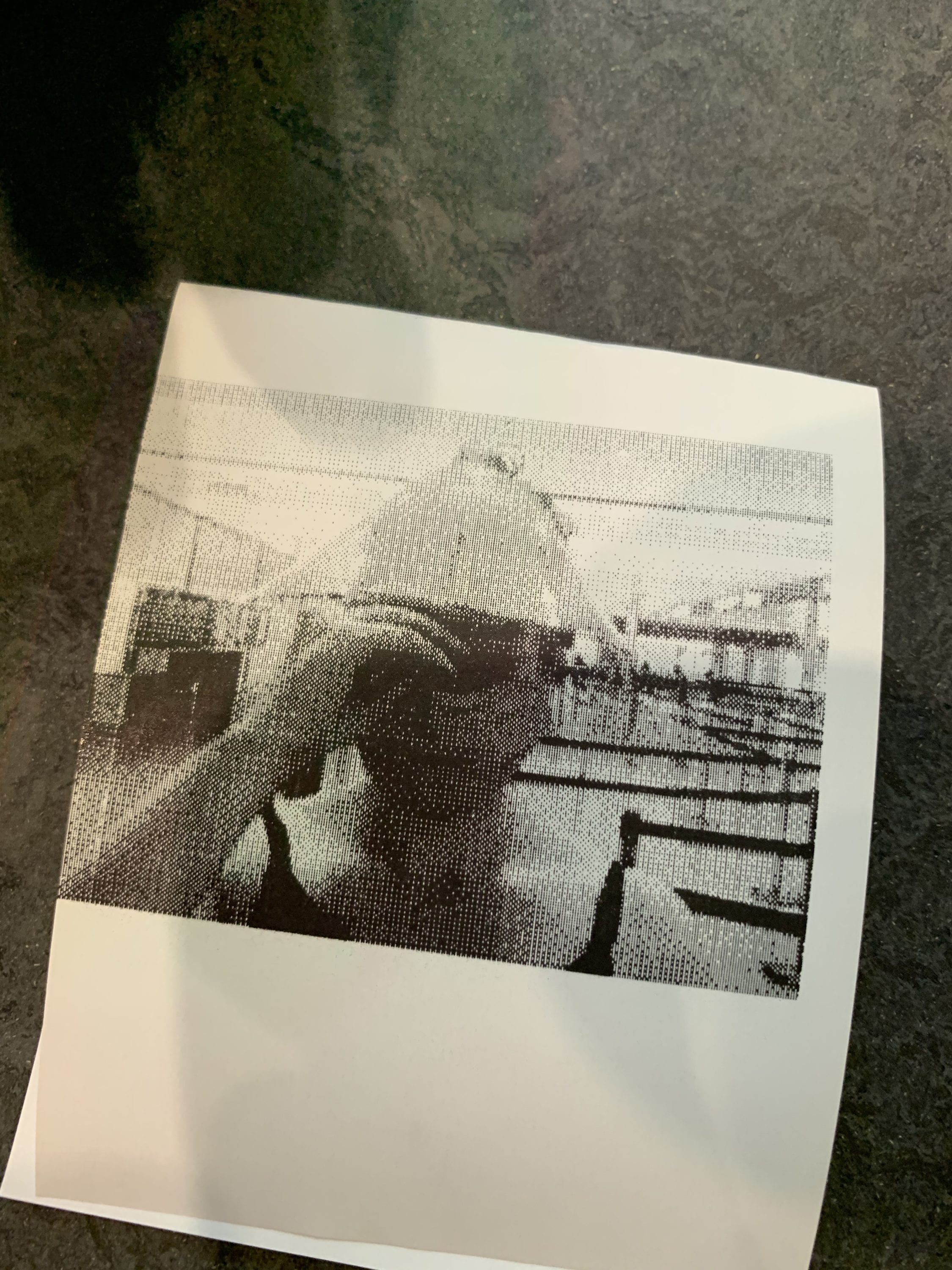 What to expect on the plane
My first flight was half full, all wearing masks, and people were very nicely spread out. Because of the COVID pandemic procedures, the plane was boarded back to front. When they called your row, you were allowed to step up to the line. I was last to board because I was sitting in the front, alone. I only had to remove my mask twice: when crossing the US border and when boarding the plane.
I sky checked my bag and was told that upon landing, I could wait for my bag to be ready for me before de-planing, to avoid the usual crowding on the jet bridge at the sky-check bag area.
We were given wipes when we boarded and I wiped down my whole seat area. We were told before boarding that no snacks or beverages would be served.
Bigger airports, more risk
Transiting through Chicago was slightly different. There were way more people, many of whom were not wearing their masks correctly. We're in the middle of the COVID pandemic, people!
Many restaurants were open and people were eating side by side, maskless, or lining up at fast-food restaurants really close together. I brought my own water and snack, so after a quick trip to the bathroom, I found a secluded area and sat down until my flight was ready to board.
I overheard the man behind me saying he flew back and forth between Florida every other weekend (Florida!), which gave a totally different vibe than in Canada.
How to stay safe while traveling during a pandemic
I have been very diligent about staying safe all throughout this pandemic. So, I applied all my best practices on this trip.
I started by building up my immune system with ginger, zinc, and echinacea tablets and lots of sleep.
I brought wipes and hand sanitizer and wiped down surfaces I touched, my objects (phone, luggage handles), and airplane seats. Every tie I touched or moved my mask, I sanitized my hands before and after.
I wore a mask and a face shield (this one). I felt a little silly, but certainly appropriate for the circumstances. It had a hinge so I could lift it to eat and drink.
On my second flight, I was given a little snack pack and I ate quickly and put my mask back on. I also got a glass of wine (I was going to get my first class money's worth!), and brought my own straw to drink it under my mask.
Another thing I did to prevent contamination outside of the airport was to bring a fresh outfit and mask in a laundry bag, After landing and wiping down my things, I changed into a fresh outfit and put my travel clothes in a bag, to be washed ASAP.
How to plan for COVID quarantine
Even though it's not mandatory in my situation, I am observing the 2-week quarantine to make sure I'm not transmitting anything to anyone around me. I'll do the same on my return to Canada in a few months. If you're traveling soon, factor that into your plans.
Make sure you have a place scouted out, access to grocery and supplies deliveries, and anything else you need for your two-week quarantine.
If you have any questions, leave a comment!