Blog posts about Category: Wellness
Wellness and health tips for frequent travellers 
Wellness is about helping you stay healthy. That includes both your physical and mental health, which undergo different stressors when traveling. I share advice on how to pack so that you can maintain your regimens while on the go. You will also find reviews of my favourite wellness products to use at home and abroad.
Build your immune system for travel
Health is not always at the top of our lists when we pack. Instead, we often focus on clothing and the technical utilities we might need to make the best of our trip. That's great, but if you travel a lot like me, it can take a toll on our health. I share some advice about how to offer yourself some self-care when you're traveling and how to make your habits more wellness-oriented. Maintaining relationships when you're away can cause some anxiety, but it doesn't have to. I created this category with overall wellness in mind, because it is something that is essential to making travel worthwhile.
Tips to stay healthy on a trip
Travel is often associated with vacation, which is when we tend to indulge more. You'll find some advice on how to balance guilty pleasure eating and a healthy diet. Since COVID, developing a healthy home base has become another increasing necessity. It has also forced us to be more imaginative and to travel without leaving our homes. I hope this section helps your mind and body stay balanced and aligned, at home and abroad.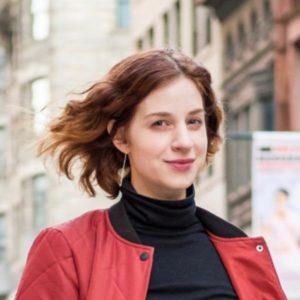 About the author
Hi, my name is Andrea and I'm a digital content creator. I'm obsessed with packing light without sacrificing an ounce of style. Follow my adventures as I share my tips for curating the perfect travel capsule wardrobe that fits in a carry-on!