Earlier this month I flew to Southern California with very loose plans before my team meetup in San Diego. I had access to a coworking space and a place to stay in Orange County thanks to a very generous friend and we decided on a whim to spend a Saturday in LA. I only had 10 hours in the city but I did so much! If you're ever in the area, take a look at my itinerary for inspiration.
LA day trip activities
Get coffee and window shop in Silver Lake
Visit the Getty Museum
Go for a quick hike in Griffith Park
Visit the Griffith Observatory
Eat Mexican street food
Catch a show at the Upright Citizens Brigade
First, the impetus to go in the first place was the Women's March on January 21st. I would have gone to the Montreal one if I were home, so I was happy I could join the (HUGE) crowd in LA on this historic day.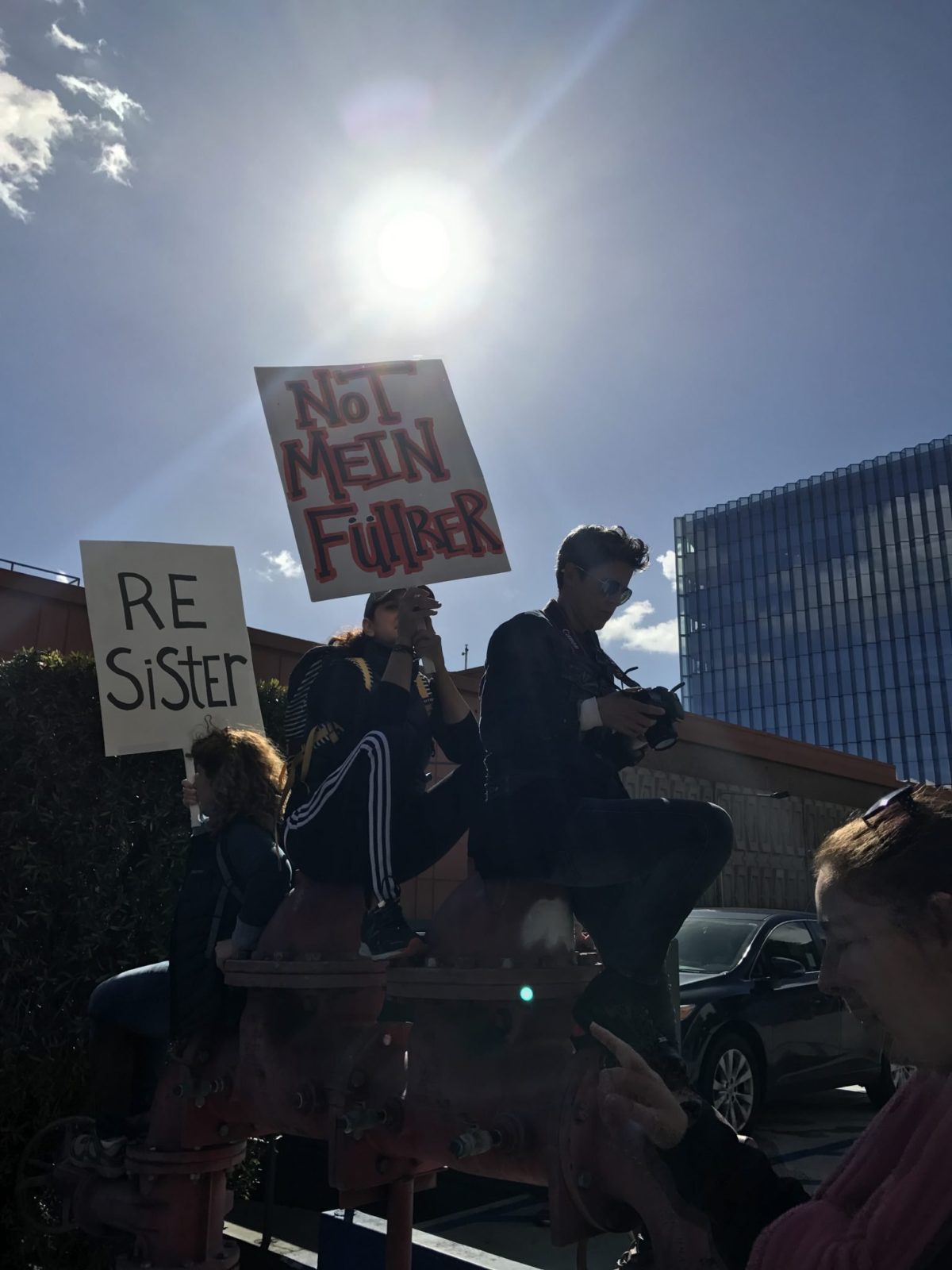 After the march, we headed up to the Getty Center, one of two museum locations that make up the legacy of American multi-millionaire Jean Paul Getty.
The architecture was impressive and the view was breathtaking. The gardens were really nice to walk around too. When you arrive at the Getty Center parking, a little white funicular pulls you up the hill to the limestone structures designed by Richard Meier. The exhibitions inside were nothing special, but there were a lot of small rooms to visit so there was plenty to see inside and outside the different pavilions.
After that, we headed down to meet up with friends that had been to the March. We sampled craft beers at a bar in Silver Lake and chatted with locals in an energetic post-March mood.
As the sun was setting, we decided it would be a great time to go to the Griffith Observatory, another famous lookout point in Los Angeles.
Parking was a bit tricky, but once we were there, it was well worth it. Inside the observatory, little displays explained the science of seasons, tides, and cosmic phenomena in fun and interactive ways. Looking at the city at night was enchanting.
That evening, we wanted to have dinner at a hip Taiwanese place on Sunset Boulevard but it was clear when we got there the wait would be too long. We had tickets for an Upright Citizen's Brigade improv show and had to eat quickly. We decided to eat street tacos served by a cute old lady that warned me most of the salsa choices would be too spicy for my delicate palate. It felt very authentic. I loved it.
Then we hopped in an Uber to get to our show, which was featuring Chelsea Peretti (Brooklyn Nine-Nine), Colton Dunn (Superstore), and Angelique Cabral (Life in Pieces). The small room was full of celebrities like other sitcom actors and a very excited Jason Sudeikis sitting front and center on the aisle steps.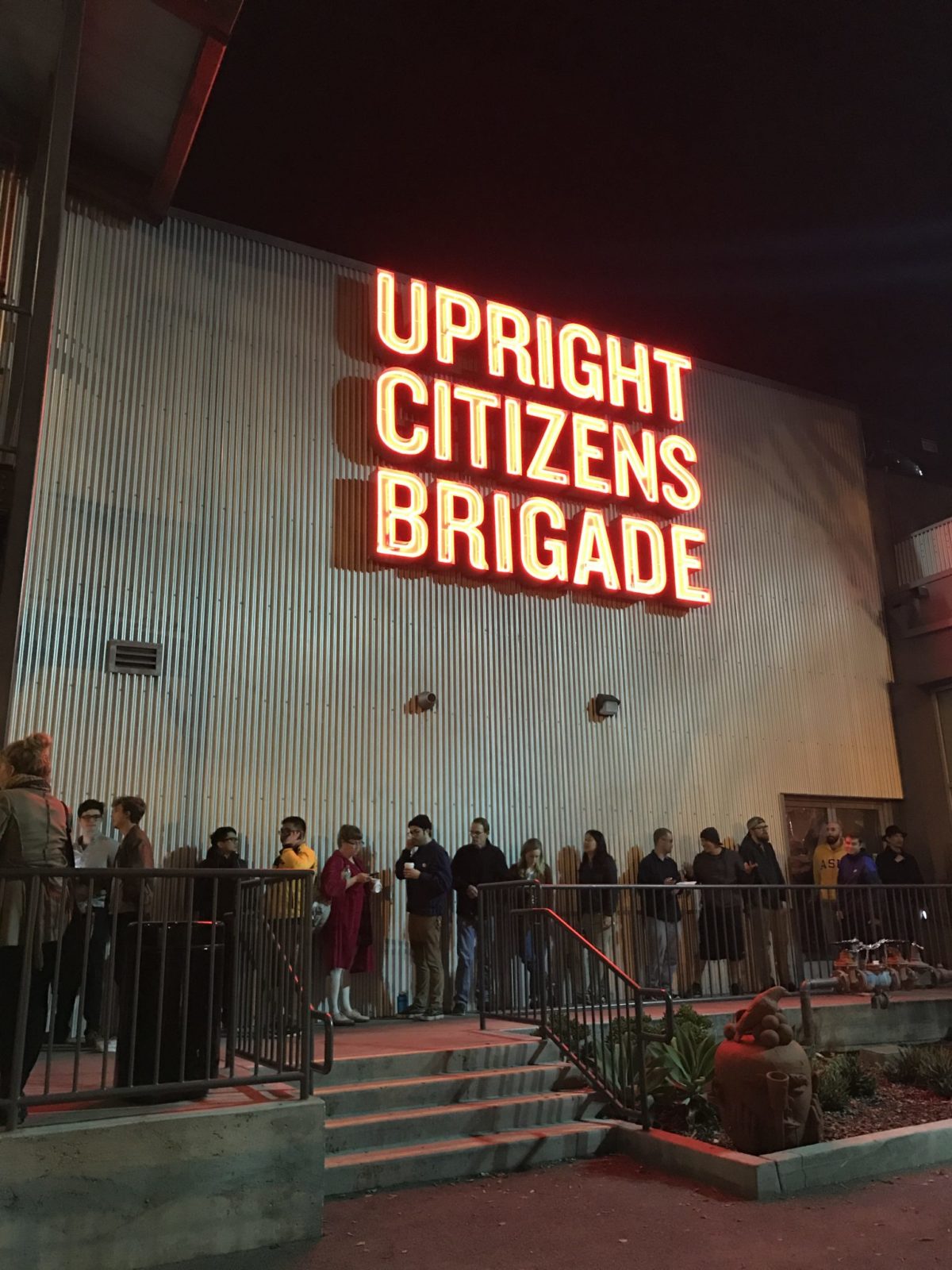 I had a great time, mostly thanks to my friends knowing what was cool and driving me around. I'm so grateful I could finally see LA!
Happy Travels xox